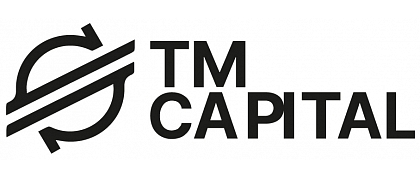 TM Capital, LTD, Scrap metal purchase
42103065573

15.05.2013

Granīta iela 14, Rīga, LV-1057

2022
Dzelzceļnieku 8a, Jelgava, LV-3001




+371 26396615




Liepājas šoseja 19a, Dobele LV-3701




+371 28342802




"Rudzlauki", Ogresgala p., Ogres n., LV-5041




+371 29136127




Bērzkalnu 77, Bauska, Bauskas n., LV-3901




+371 28342802




Silikātu 5c, Rīga, LV-1016




+371 29578079



Limited liability companies "TM Capital" the main activity is the purchase of ferrous and non-ferrous scrap from both legal and natural persons. We offer a wide range of scrap metal recycling services, organize scrap metal acceptance, removal and dismantling.
More
Object dismantling
Scrap metal containers
Acceptance of scrap metal
Transport services
Acceptance and write-off of cars
Trailer rental
More
Honesty, responsibility and approach to professional work, as well as we always offer our customers the highest purchase prices for scrap metal!
More
Purchase of scrap metal in Jelgava and Riga district. Demolition of metal structures. Object dismantling, scrap metal containers, acceptance of scrap metal in Jelgava and Riga district, trailer rental. Utilization and write-off of cars from the CSDD accounting. Transport services and container rental. TM Capital SIA, TM Capital, TM Capital scrap metal, TM Capital scrap company, scrap metal scrap, metal, metal articles, scrap metal company, scrap metal submitting, scrap metal transfer point, acceptance of scrap metal, scrap metal acceptance point, scrap metal purchase, scrap metal purchasing point, processing of metal scraps, scrap metal services, scrap metal collection, scrap metal dismantling, dismantling, object dismantling, dismantling works, scrap metal works, demolition of metal structures, metal constructions, structure dismantling, asbestos waste dismantling, waste dismantling, dismantling after fires, dismantling after floods, dismantling after damage, dismantling consultations, dismantling consultations, containers for scrap metal, scrap metal containers, scrap metal storage containers, scrap metal containers, transport services, transportation of scrap metal, scrap metal transport, light loaders, large container carriers, acceptance of vehicles, write-off of vehicles, metal acceptance, car acceptance, car write-off, car acceptance, car write off, car scrapping, trailer rental. purchase of scrap metal in Jelgava. purchase of scrap metal in Riga, car disposal, utilization, disposal services, containers for rent, car trailers, car trailer rental, trailer rental, scrap metal service, scrap metal, ferrous scrap metal purchase, purchase of non-ferrous scrap metal, ferrous scrap metal, non-ferrous scrap metal, purchase of scrap, purchase of scrap metal in Latvia, scrap metal transfer Jelgava, Metal prices, Metal cutting, Caper prices, Buying old batteries, Tolmets. Purchasing copper, Buy copper, brass, Aluminum price kg, Buying brass, Dismantling works, Demolition of metal structures
More