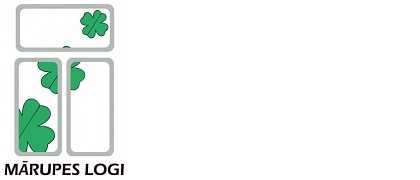 MĀRUPES LOGI, LTD AA ENERGY WINDOWS
Sun

-

Mon

900-1700

Tue

900-1700

Wed

900-1700

Thu

900-1700

Fri

900-1700

Sat

-
40103575775

LV40103575775

14.08.2012

"Jumtiņi", Jaunolaine, Olaines pag., Olaines nov., LV-2127

2022
Mārupe windows is a window and door manufacturing company with more than 10 years of experience. Our advantage is the accumulated knowledge and full-fledged production base to implement the boldest ideas of every customer in the field of glazing. Our goal is to help you choose the most suitable and optimal solutions for glazed aluminum and PVC constructions, taking into account both cost and functional aspects. We ensure the production of glazed structures, technologically correct assembly of finished products, as well as perform warranty and post-warranty service of glazed structures. We offer the following constructions: windows and doors of aluminum and plastic; entrance blocks and partitions; glazed facades; conservatories; roof skylights and atriums; fireproof glazed structures. We provide the following service services: assembly and repair of glazed structures; replacement of broken, broken glass packages and large showcases; annual care and prevention of glazed structures.

More
Windows, aluminium, PVC, plastic, plastic, packet, glass double-glazed windows,
window manufacturers, doors and windows, window production, production,
assembly, installation, window prices, packet window price, qualitative windows,
historic windows, english windows, Doors, exterior doors, interior doors, production,
production, qualitative doors, PVC, plastic, aluminium doors, exterior doors,
PVC construction installation, aluminum structure manufacturing, assembly, production,
full glass constructions, walls, partition walls, glazed partitions,
sliding systems, aluminum glazed facades, partition walls,
tempered glass constructions, glass, glass constructions, doors, partition walls, walls,
office, office partitions, full glass, sliding partitions, walls,
tempered glass, sliding door systems, glass roofs, shower glass walls,
doors with glass, full glass railings, doors, roofs, systems,
glazed terraces, facades, veranda, sheds, structures, doors,
exterior doors, interior doors, glazed outbuilding, facade, tempered glass railings, partition walls,
aluminium winter gardens, winter garden structures, winter gardens,
roofs, glazed small roof production, mosquito net, mosquito nets,
mosquito net for windows, anti-mosquito nets, garage gates, garage gates,
overhead garage gates, industrial gates, ventilation systems for windows,
window ventilation systems, window ventilation, window security locks,
Aluminum external horizontal blinds, Aluminium external vertical blinds, baby safe lock, Sliding Sash, Casement,
Rehau, AliPLAST, Roto.

More