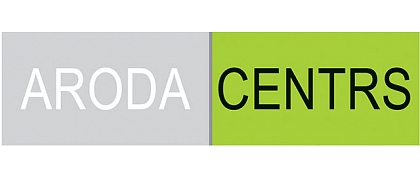 Aroda centrs, LTD, trainings, courses in the center of Riga
Sun

-

Mon

900-1900

Tue

900-1900

Wed

900-1900

Thu

900-1900

Fri

900-1900

Sat

900-1500
40103089573

LV40103089573

14.04.1993

Rīga, Maskavas iela 248-12, LV-1063

2020
SIA "Aroda centrs" started its operation in 1993. year. SIA "Aroda centrs" organizes various types of training and educational courses, all programs are licensed. Programs are regularly improved, as well as new ones are created. Courses and trainings take place on the company's premises, but if necessary, we also conduct classes on the premises of your company or institution, in accordance with the agreement reached. Re-certification, re-examination of knowledge.

More
Licensed educational programme, trade training, profession training,
specialization, qualification, requalifying, certification.
Stretchers, lorry loaders, manager, electric loader operator courses.
Lifts operator, bridge crane operator, buck Crane Operator Courses.
Tower crane operator courses, portal crane operator courses, crane operator courses, bridge crane operator courses, crane operator's courses, hydraulic manipulator operator courses, gas appliance refueling operator, boiler operator courses,
pressure equipment operator courses. Forklift truck operator, sling operator.
Electric loader, lift, chain saw, pressure equipment, car crane,
brushcutter, portal crane operator. Tower crane operator,
bridge crane operator, boiler plant operator, work at height,
scaffolding assembly, scaffolding dismantling, training of hazardous equipment personnel,
autoelektro forklifts, personnel training, cargo crane operator training,
gas welding, electric arc welding, high climber, metal cutter,
repeated attestation, re-examination of knowledge, courses in Riga,
vocational training, electric truck driver, practical training,
professional courses.

More