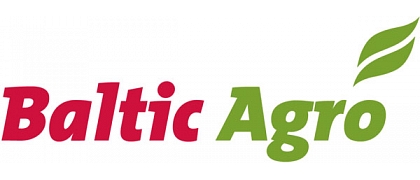 Baltic Agro Machinery, LTD, Technical sales and service center in Riga
9 in october 2019, 14:25

❝Augstas kvalitātes tehnika!❞
Add a rating and review
Sun

-

Mon

800-1700

Tue

800-1700

Wed

800-1700

Thu

800-1700

Fri

800-1700

Sat

-
40003450717

LV40003450717

"Swedbank"

LV52HABA0551000751510

30.06.1999

04.06.2004
Mūrmuižas 5, Valmiera, Valmieras n., LV-4201




+371 22024403




"Asniņi", Krustpils p., Jēkabpils n., LV-5204




+371 8558




Rubeņu ceļš 46c, Jelgava, LV-3002




+371 8558




"Tornīši" , Rumbas pagasts LV-3301




+371 8558




Jupatovkas 5b, Rēzekne, LV-4601




+371 26655003



LTD "Baltic Agro Machinery" engages in the sale of agricultural, construction, utility, logging and agricultural machinery, providing full service in all regions of Latvia. Our specialists are experienced and will help you find the best solution!
More
Kubota, Grove, KOBELCO construction machinery - new and used: lift-trucks, bulldozers, mobile cranes, crawler excavators, wheel excavators, mini excavators, excavators - loaders, graders, mini dumpers. Construction machinery, special equipment, excavator, loader, bulldozer, grader, autocrane, crane. Communal equipment: tractors, lawn mowers. MUTHING lawn mowers PONSSE forestry equipment - harvesters, forwarders, excavators with harvester head, harwarders. Forest machinery new and used. PONSE. Forest machinery. KUBOTA utilities and territory cleaners - minitractors, self-propelled mowers, KUBOTA wheel loaders, mini excavators, telescopic loaders. STILL loaders. ATLAS COPCO, DYNAPAC road construction machinery - road rollers, asphalt milling machines, asphalt paving machinery, asphalt material feeders antiseggraphy equipment. Small wheel asphalt pavers.

Two-roller vibro roll, combined asphalt roller, road-roller, static roller. DYNAPAC compact asphalt cutters. Trade, service, spare parts. Guarantee service. Road construction machinery, construction machinery rental, rent. Asphalt paver rental. GENERAL BREAKER hydraulic excavators for excavators. NPK hydraulic hammers, vibro rammers, crushers. We also offer construction equipment rental, Agricultural, construction, utility and logging equipment service, spare parts. Cropper harvesters. Crop harvesters. Grain combines: Claas. Agriculture equipment, Agriculture equipment. Agricultural machinery trade. Agricultural machinery spare parts trade. Agriculture: Tractor CLAAS ARION. Plows: Lemken. Seeding-machine. Lawn mowers. Round balers, bale wrappers. Sprayers, ( sprayer) . Mineral fertilizer spreader, ( spreaders) . The offer of SIA Baltic Agro Machinery Latvija includes: Agricultural machinery - new and used: grain combines, tractors, soil processing machines, seeding-machine, sprayers, mineral fertilizer spreaders, plows, cultivators, disc harrows, trailers, forage preparation machinery, Claas, Lemken, Bogballe, . forklifts, equipment for uncultivated area and ditch care. Lawn mowers, presses, swathers, spreaders, trailers, trailers, self-propelled choppers. . Agricultural machinery spare parts their spare parts. Claas original spare parts. Mobil oils and lubricants, their trade. original spare parts. Lemken plough original and other plough alternative spare parts. BREDAL lime disperser. BREDAL fertilizer spreader. Bondioli cardan transmission, crosses, clutch discs. RANI six fold rolls of fodder rolls. Alternative agricultural machinery spare parts. Spare parts for lawn mowers, for sowing machines and other aggregates. Cheaper spare parts for agricultural machinery. Filters for tractors and other agricultural machinery. Accessories for agricultural machinery. Cardans "Bondioli & Pavesi" and their spare parts. Vacuum pumps, moisture meter, water pumps. Accumulators, fuel pumps and their accessories. Agricultural machinery scale models, their trade. Baltic Agro Machinery also offers agricultural machinery spare parts and service. Agricultural machinery service, repair, maintenance. Post-warranty service. Depending on the situation and complexity and amount of the repair we carry out repair works both at client's place, and in company's workshops. We carry out maintenance, as well as transmission, hydraulics, motor, electronics diagnostics and repairs. In order to solve electronics, which is now a standard in any machinery, problems, mechanics are equipped with equipment and software, that is able to diagnose, calibration and programming for any of the equipment represented by SIA Baltic Agro Machinery. Baler, self-loading trailer cutter knife sharpening with sharpening machine CLAAS Aqua Non-Stop. Tractor power determination with power stand, tape roll baler tape repair. We equip tractors with Tietjen pneumatic trailer brake systems, He-Va for front suspensions and power take off shafts, for frontloaders etc. General breaker hydraulic amplifiers for excavators, Muting Ditch Shredder. Konekesko Latvija. Construction equipment rental, Road construction equipment, Excavators, Forest equipment, Forestry machinery, Warehouse equipment.

More