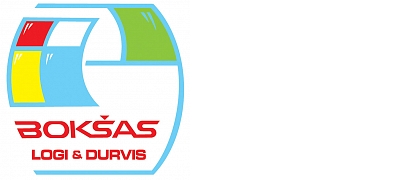 Bokšas, windows and doors
Sun

-

Mon

900-1200, 1300-1600

Tue

900-1200, 1300-1600

Wed

900-1200, 1300-1600

Thu

900-1200, 1300-1600

Fri

900-1200, 1300-1600

Sat

-
23.11.2011

Rīgas iela 31 – 4, Valmiera, Valmieras nov., LV-4201

2022

1
We strive to provide you with the best windows and doors, and we believe that every detail matters. That's why we strive to ensure quality and accuracy throughout the process, from making it easy to find the right product to timely delivery, careful support and windows you can count on for years to come. Because for us, each project is personal.
More
Windows
Doors
Lifting garage doors
More
The main goal of the company is to provide customers with the best value for money in the market.
More
PVC windows.

Doors, windows Valmiera. Doors. Windows. Windows and doors. Double glazed windows. Plastic windows. PVC windows. Wooden windows. Wooden doors. Door, window assembly, installation. Plastic windows. Sale of windows, designing, production. Showcases. Double glazed windows. Winter gardens. Balconies. Loggias. Windowsills. PVC, plastic, plastic, wooden, iron, metal doors.
Gates, fences. KBE, Trocal, KÖ MMERLING. Valmiera, Valka, Cesis, Limbazi, Smiltene, Rūjiena, Mazsalaca, Sigulda, Piebalga, Jaunpiebalga, Vecpiebalga, best pvc windows, Pvc windows for private houses, skylights
More