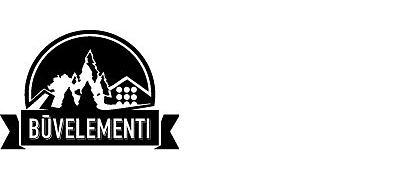 Būvelementi, LTD, Sawmill
Sun

-

Mon

800-1800

Tue

800-1800

Wed

800-1800

Thu

800-1800

Fri

800-1800

Sat

900-1300
40003369183

LV40003369183

"Luminor Bank", AS

LV70RIKO0002013094941

01.12.1997

Priežu iela 5, Baldone, Ķekavas nov., LV-2125
"Koki" , Baldones pagasts LV-2125




26317687



Company Ltd " Building elements" is a company registered in Baldone region in 2004, which specializes in the production of various types of timber and timber trade. Also Ltd " Building elements" purchases forests and felling areas, as well as offers logging services.
More
Sale of timber materials
Timber purchase
Purchase of forests, felling areas
Logging and transport services
Heating pellets and briquettes
More
Building elements. Sawmill Baldone, sawmills, Latvia, finishing plank sale, wholesale, trade, sawn timber, timber, boards( 25x50, 25x100, 25x150) beams( 50x100, 50x150, 50x200, 50x250) laths, non-standard size, logging, purchase of forests, felling areas, purchase of pulpwood, wood on the road, round timber, logs, log, logs, purchase of sawlogs. Surface structuring, structuring, structured, structured, wood texture, texture, separated soft fibers, texture drawing, solid, aged, to arouse, aged. The decorative deepening of wood fibers. Forwarder, forwarder, timber hauler, pickup truck with a manipulator. Nails, rolls, pneumatic. Screws, nuts, mounts, washers, dowels, angles. Woodworking, planing, impregnation, impregnated trees, packing, good prices, qualitative, timber drying, calibration, chip, planed, dried, impregnated floorboards for terraces, terraces, lining, fence, fences, construction, finishing materials, fresh sawn, dried, planed, Wood processing products chips, planing, saw, shingles, finishing boards, board, finishing vagonka, cladding, log buildings, for log buildings fence, thin fence boards, purchase of round timber, pine, fir, larch, coniferous tree, timber purchase, transport, services, delivery, with delivery, loading, unloading, DEKINGS, loggers services, firewood, chopped, chopped firewood, firewood, new wooden pallets, pallets, Europallets, palette, wooden building constructions, material, for construction, construction, for construction, construction material, building structure manufacture, sawmill, sawmill in Riga region, wooden pallets, pallet collars, wooden pallet frame, pallet manufacturing, pallet sale, pallet manufacturing, pallet sales, Packaging, container beam, container beam production, packaging board manufacturing, pallet elements, non-standard-size pallets, timber company, different size wooden pallet frames, wooden pallet covers, packing material production, container plank preparation, cargo trays, cargo pallets manufacturing, new pallets, wooden pallets, packing, packaging boards, packing material, firewood, fireplace firewood, fireplace firewood production, firevvood export, fuel, fuel wood, export, firewood, firewood sales, birch wood, alder wood, aspen wood, deciduous tree wood, firewood preparation, firewood delivery, firewood drying, firewood export, firewood export, timber transport, forestry works, logging. Structured, structured. Forest taxation, evaluation, locating, tree measurements. Stacked cubic metre, stacked cubic metres, price of stacked cubic metre, cubic metre of firewood, costs of stacked cubic metre, cube, cube of firewood, cube cost, wood cuttings, firewood, longitudinal beams, felling area, clean cut, clean cuts, selective felling areas, sanitation felling sites, reconstruction felling areas, growing stock care felling areas. Briquettes, pellets, charcoal, wooden beams for wooden frame houses, rafters for roofing.

More