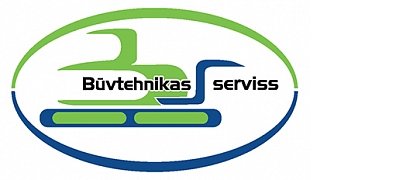 Buvtehnikas serviss, Ltd.
40003758200

LV40003758200

"Swedbank"

LV04HABA0551010660633

28.07.2005

"Saulītes" – 10, Ropaži, Ropažu pag., Ropažu nov., LV-2135
The company SIA "Būvtehnikas serviss" was founded in 2005. Main activities of the company:
New Takeuchi and other used brand and model used construction and road construction equipment
Career facilities Trio, KVM, Tesab, Mockeln, Maskin Mekano trading
Hydraram hydraulic hammer, Trevi Benne dismantling wagon, sales of buckets and other equipment
Supply of spare and descending parts for this technique and other leading industrial machinery brands and models
technical consultancy and service organization for the aforementioned technique
More
For customers to be able to verify the suitability of the equipment we offer for the work to be carried out, we can offer long-term lease or lease-purchase for individual career equipment units (mobile crushers, screeners). We can also agree on long-term lease (without operator) or leaseback for other equipment (excavators, loaders). The terms and conditions of the agreement are negotiated with each buyer individually.

More
In cooperation with our service partners, we provide technical maintenance and repairs to our supplied machinery, as well as provide technical advice on the equipment and machinery supplied.

More
Takeuchi, mini excavator, Komatsu equipment, spare parts, for tractors, Case, Liebherr, VOLVO, Hanomag, Fiat, Hitachi, Kobelco, New Holland, Hyundai, DAEWOO, Doosan, JCB, O&, Massey, Ferguson, Fermec, Terex,
SCHAEFF, Atlas, Bomag, BOBCAT, quarrying equipment, Mockeln, Tesab, Maskin, Mekano, Powerscreen, Finlay, Metso, Minerals, Nordberg, Pegson, PARKER, Hazemag, Hartl, SBM, MFL, Extec, Rubble, Master, Kleeman, lift-trucks, excavators, bulldozers, crushers, hydraulic hammers, chains, sieves, demolition shears, Trio, Hydraram, KVM, debris recycling equipment, mini excavators, equipment, quarry facility, loader, excavator, bulldozer, crusher, chain, mesh, equipment, demolition equipment, cups, Sand, gravel, broken stone screeners, washers, hydraulic hammer spare parts, hydraulic hammer Hydraram, TREVIBENNE, Rammer, NPK, FURUKAWA, Hanwoo, Copo, rolls, sprockets for construction machinery, rubber chains for all excavators, construction machinery for sale, sale of construction machinery, construction machinery rental, machinery rental, construction equipment for rent, equipment rental, loading machinery, lifting equipment, handling equipment, new and used loading machinery sale,
new loading equipment sale, used loading equipment sale, loader service, new equipment for sale, used equipment sale, rental equipment, service, diesel forklifts, gas forklifts,
electric forklifts, side loaders, lorry loaders, lifts, stackers, pilers, electric forklifts, electric loaders, forklifts, diesel forklifts, reloading equipment, hydraulic loader, hydraulic crane, cup, cups for machinery, warranty, post-warranty service, after warranty service, service, construction equipment, construction machines, rents machinery, rental of equipment, for container trucks and stacker truck, mini excavators, chain excavators, mini excavators with short rearward, wheel excavators, chain compact loaders, special road construction equipment, asphalt equipment.
More