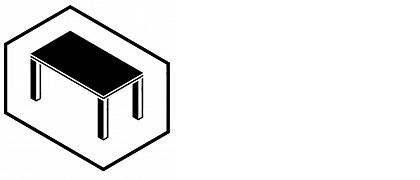 Design tables, Wooden furniture made ​​to order
18 in february 2020, 15:02

❝Lieliska profesionāļu komanda❞
Add a rating and review
42103066193

LV42103066193

03.07.2013

"Pērkones Zvejnieki", Pērkone, Nīcas pag., Dienvidkurzemes nov., LV-3473

2022
"DIZAINA GALDI" is engaged in the production of exclusive solid wood chips made from one piece of wood on an individual order. Each table is unique with its design, color, texture and a clearly visible yearly turn. The trees used for table tennis are specially selected and selected, and often even centuries old. However, only deciduous trees are used. Usually only a small part of the wood is useful in furniture production. Tree drying lasts for several years. As a result, ready-made tables and other interior items serve generations for a long time. Design solid wood, oak wood tables. Design Design Furniture.

More
"DIZAINA GALDI" manufactures table surfaces from:
* Oak * Balsam * Canadian aspen * Spruce * Elm * Red elm
More
Furniture designer, design, design creation, designer services, furniture, interior design. Solid wood tables, design benches, furniture production, furniture made of solid wood, furniture production in Kurzeme, furniture in Liepaja, In Latvia, furniture, beautiful tables, table manufacturing, cabinet furniture upon order, bureau furniture, living room furniture, bedroom furniture, hotel furniture, cabinet furniture, children furniture, kitchen furniture, furniture, wooden furniture, workbenches, workbenches, office, kitchens, office solid wood, garden TV table, oak, oak kids table, table, kitchen equipment, lockers, chairs, wooden kitchen furniture, pull-out, kitchen tables with chairs, round, folding, wooden kitchen table and chair sets, garden furniture sets, order a table, hand work, hardwood, exclusive furniture, solid wood beds, coffee tables, coffee tables, coffee table, coffee table, bar counters, solid wood, furniture design, furniture trade, natural wood furniture, large trees, interior, furniture ordering, classical, modern furniture, modern style furniture, large tree processing, art deko furniture, artdeko, built-in kitchens, office furniture, living room, nursery furniture, made in Latvia wooden stairs, stairs, design products, doors, timber, furniture design, sale of timber materials, wooden doors, outdoor, exterior doors, interior doors, making furniture by individual sketches, table ordering, furniture making for bars, for shops, for cafes, bistro, for hotels, for hairdresser's, office, bureau, living room, kitchens, bedroom closets, lockers, precious wood, solid wood beds, precious wood caskets, chest of drawers, sideboards, oak, oak, ash wood, ash, cabinet, cabinet, kingfisher, woodpecker. eU, dzenīša furniture, bathroom furniture, design services, furniture manufacturing firm, company, workshop, from poplar, from aspen, from fir tree, birch, red elm, fittings, wooden garden furniture, wooden furniture for children, garden furniture, benches, park, garden benches, natural wood shelf rack. Garden furniture, design chairs, baskets, rocking chairs, sunbeds, tanning beds. Oak, oak houses, gazebos, outdoor kitchen, furniture for garden, stylish things, interior items, leisure furniture, environmental objects, home signs, furniture for children, children furniture.
More