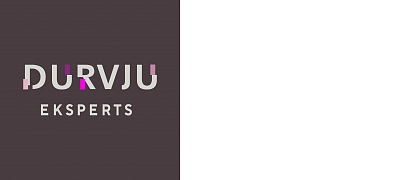 Durvju Eksperts, salon, LTD Iekšdurvis
Sun

-

Mon

1100-1700

Tue

1100-1700

Wed

1100-1700

Thu

1100-1700

Fri

1100-1700

Sat

-

We work on Saturdays by appointment.
40203200401

12.03.2019

12.03.2019

Ausekļa iela 3 – 23A, Rīga, LV-1010

2022
Salons Durvju Eksperts offers the widest assortment of hidden doors in Latvia. You will also find a wide range of veneered or painted interior doors, exterior doors and fittings. Our salon specialists will help you choose the most suitable one for your project. We also offer solid wood interior doors and exterior doors according to the dimensions of your room.
We are representatives of LEON, CAL, DRE, GD DORIGO, PORTE VISTA.
More
Salon of exclusive doors in Riga:
Hidden door
Painted doors
Glass doors
Mirror surface door
Door built into the wall
Doors with boxes and frames of different sizes
Solid wood internal and external doors
Custom-made doors
Technical doors
Sliding doors
Design doors
Energy efficient doors
Door handles
Smart lock
Aluminum skirting boards built into the wall
Acoustic wall panels
More
Door assembly
We make deliveries
We go to the object to take measurements
We carry out assembly of box blocks and milling works
More
Hidden door.

Door expert, door supplier Riga, wooden doors, interior doors, exterior doors, energy efficient doors, exclusive doors, door assembly, front door for a passive house, hidden door, veneered doors, painted doors, door fittings, door handles, aluminum skirting boards, glass doors, sliding doors, technical doors, design handles, design door handles, exterior doors for private house, room entrance door, door installation, door ordering, custom-made doors, yellow door, white door, brown door, black door, gray door, green door, blue door, red door, colored doors, pink door, oak doors, oak door, solid wood doors, veneered doors, mirror door, sliding doors, glass doors, design doors, classic door, stylish, modern design handles, fittings, consultations, interior doors, interior doors, door design, milling, high class doors, door design, door box, box locks, doors for apartment, house doors, buy a door, locks, SIA Ochnosdurvis.
More