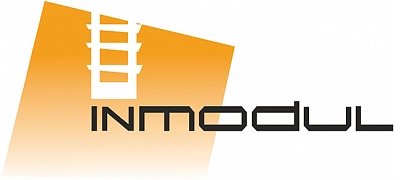 INModul, LTD, modular space rental, production
2 in december 2019, 10:13

❝Kvalitatīvs būvnieks!❞
Add a rating and review
40103349003

LV40103349003

26.11.2010

26.11.2010

Rīgas iela 6 – 17A, Olaine, Olaines nov., LV-2114
LTD "INModul" is one of the Latvian construction equipment rental and construction site equipment companies. The company was founded in 2010. on 26. in November. The company is engaged in the rental of all types of construction equipment and maintenance of construction site equipment( service) services. We provide and guarantee customers high quality construction site equipment and machinery at any time and place.

More
Upon request, we rent and adapt the mobile modules to the customer's needs - office premises, sanitary facilities, workers' changing rooms, sea containers, security posts, storage rooms. We offer all types of construction equipment tools, scaffolding and mobile mobile fence rental, as well as on-site assembly and disassembly work at the customer's request. We consult in logistics services.

More
Ella, Safetyrespect, Safety, Respect, Collective security systems, temporary fencing, guardrail solutions, anti-fall protection, temporary stair railings, temporary fencing, barriers, temporary fences, sites fences, barriers, fences, needs assessment and calculations, installation of temporary fencing, making of temporary fences, sliding, mobile, stationery, movable temporary enclosures, grass-type temporary fences, temporary fencing on formwork beams, temporary fencing on openings, temporary fencing on shafts, temporary balustrades on balconies, fence, bracket, clamp, screw clamp, stand, adjustable armrest, vertical support column, fence segment, segments, suspended work platform, hanging scaffolding, site enclosure, closing of wall holes, vertical horizontal hinges, beam support, inlet. Containex, Raimex, Ryterna, Container, Containers, Eigers, fence, fencing, fence, mobile fence rental, mobile fence rental, mobile fence, construction, construction equipment, construction machinery rental, tool rental, tools, lift rental, lifts, loader, construction equipment rental, construction site equipment rental, equipment, rental, rent, trade, logistics, transport, assembly, construction equipment, construction machinery, industrial machinery, road construction machinery, tractor machinery, hoist, scaffolding, aluminium, tower, road equipment, tractor, excavator, miniexcavator, bulldozer, asphalt and soil compactor, compactor, hand tool, concreting equipment, construction equipment, construction machinery, Industrial, equipment, road construction equipment, tractor equipment, scaffolding, aluminium towers, tractors, excavators, mini excavators, bulldozers, asphalt rollers, soil compactors, paving rams, hand tools, concrete equipment, earthwork machines, telescopic loaders, warehouse forklifts, facade scaffolding, modular scaffoldings, aluminium ladders, ground ramming equipment, armature processing machinery, concrete processing equipment, welding equipment, electric tools, heaters, moisture separators, cleaning equipment, hydraulic equipment, measuring apparatuses, containers, container module, modular type, storage containers, warehouse containers, toilet, toilet, WC, office containers, office modules, mobile office, mobile office, office containers, office space modules, bio-toilet, mobile module rental, office space, sanitary facilities, sanitary facilities for rent, sanitary modules rental, sea containers, sea container, storerooms, guard posts, guard posts for rent, mobile guard posts, guard modules, dismantling, mobile space project development, mobile space projects, cabin, cabins.
More