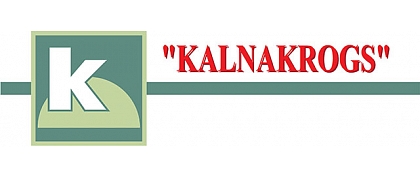 Kalnakrogs, LTD, Agricultural, communal equipment
8 in june 2020, 15:26

❝Profesionāla apkalpošana❞
Add a rating and review
Sun

-

Mon

800-1700

Tue

800-1700

Wed

800-1700

Thu

800-1700

Fri

800-1700

Sat

-
40003081732

LV40003081732

"Swedbank"

LV53HABA0001408038078

07.07.1992

Ķekavas nov., Ķekavas pag., "Degvielas bāze", LV-2123
LTD "Kalnakrogs" is in 1992. a company founded in 2008, which deals with the sale, rental and service of agricultural, horticultural, communal and environmental care equipment. The company is "MCHALE", "SEKO", "PERFECT", "TEAGLE", "FRANSGARD", "AGROSTROJ PELHRIMOV", "BM TRACTORS", "HiSPEC", "ETESIA", "COSMA", "SEPPI", "BERTI", "WEASLER", "CMN" and "CHARGEUR" the official importer of equipment in Latvia, while representing such manufacturers as "CLAAS", "LEMKEN", "MASSEY FERGUSON", "MASCAR", "FENDT", "AGRIC", "EPOKE", "URSUS", "D'AWINO" Group. LTD "Kalnakrogs" employees regularly update their knowledge in the production plants of the companies represented by the company.
More
Agriculture equipment
Gardening equipment
Communal equipment
Environmental care equipment
Home garden equipment
Construction machinery
Cardans
New equipment in warehouse
Used machinery
Spare parts
Machinery for forest
More
MOWING AND CROPPING - cleaning up areas with a flail-type or knife-type mower / chopper
Excavator services. Planing, digging and other works with an excavator
SNOW CLEARING with a 3.2 m wide snow shovel
CARE OF OVERGROWNED AND OVERGROWNED TERRITORIES with mower / shredder VanWamel PERFECT LB-360, working width is 3.6 m
CROPPING OF BIOLOGICAL WASTE. Shredder volume 17 m³, the crushed mass is unloaded by a 3 meter long conveyor. Theoretical work productivity 45-50 m³/h
THRESHING CEREALS with Claas MEGA 204 combine harvester
More
Agriculture equipment,

Agricultural machinery trade tractor machinery trade, livestock machinery trade sale of public utility machinery, new agricultural machinerym, used agricultural machinery, forest equipment, garden equipment, gardening equipment, environmental care equipment, rakes, combines, plows, cultivators, mulchers, feed grinders, wrappers, lorry loaders, cardans, spare parts,

cereal harvesting rental, toppers rental, mower rental, organic mass choppers for rent, agricultural film for silage packaging,

net for haylage straw packing, mowers for lawn care, lawn mowers, garden tillers, straw choppers,

manure barrels,

gross spreader, bale wrappers,

bale wrappers, seeding-machine, grasslands presses, round balers, bale lifters, grass sowing machines, cereal winches, plows for snow, blowers, snow cisterns, barrels for slurry, manure spreaders, mineral fertilizer spreaders, biological waste grinding, lawn mowing,

Tree milling,

Bush milling,

the surrounding soil care equipment, power harrow, snow cleaning, used agricultural machinery, lawn mowers, lawn mowers, used tractors, tractor spare parts, agricultural machinery trade, used tractors, agricultural machinery tractors tractors sale, tractor rental, used lawn mowers, used machinery, used mowers, used garden tractors, agricultural machinery equipment used, agricultural machinery spare parts, new tractors,

used farm machinery in Latvian, used equipment trade, tractor trailers, bird repellents,

Beast's repellant, harrows,

litter emitters,

gross swathers, tractors, organic manure spreaders,

round cutters, hay bale grippers,

bale clamps, lawn mowers, forage preparation machinery, transport trailers, beam clamps, winches, snow plows, brushes, snow blowers, sand gritters, graders,

Road maintenance technique, field maintenance technique,

leaf collectors,

ditch maintenance equipment,

wood cutters,

forest re-cultivation cutters, stump grinders, aerators, separators, biological waste shredders, biological waste mixers, lawn mowers, shredders, lawn tractors, lawn mowers, motocultivators, minitractors, lift-trucks, dampers,

Used garden machinery, mower tractors, agricultural machinery rental, used agricultural machinery,

selling tractor, used forestry equipment, lawn tractors, used lawn tractors,

used garden tractors, plow spare parts,

new tractors price, John Deere lawn mowers, spare parts for tractors, tractor spare parts, machinery spare parts, spare parts for technics, grain combines, tractors price, combine spare parts, plow parts, Claas combines, tractor equipment rental, lawn tractors,

mini tractors price, snow shovels for tractors,

motordrive spare parts, spare parts for motorcycles, grain trailers, tractor repair, shredders, tractor equipment, Seko, MCHale, Perfect, KAMAT 98, Claas, Lemken, VanWamel, LS Tractor, Massery Ferguson, Teagle, Lidagroprommash, Cosma, Fendt SEPPI, BERTI, Kverneland, CMN, BELAFER, GEPAVAL, MASCAR, Weasler, HISPEC, AGROSTROJ, ETESIA, BM Tractors, ZDT, AGRIA HISPANIA, LEBOULCH, EMILY, BRODD SWEDEN, URSUS, agriculture equipment, gardening equipment, communal equipment, environmental care equipment, construction machinery, cardans,

New equipment in warehouse, used machinery, spare parts, machinery for forest, mowing, grinding, excavator services, snow cleaning,

Care of overgrown areas,

Clean up of overgrown areas, biological waste grinding,

Cultivation of crops. Cardan shafts, cardan pipes, cardan forks.

More