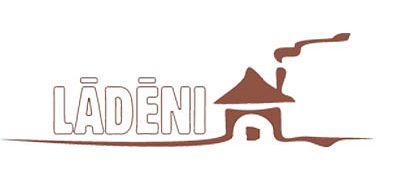 Lādēni, Ltd., Heating boilers in Liepaja
Sun

-

Mon

800-1700

Tue

800-1700

Wed

800-1700

Thu

800-1700

Fri

800-1700

Sat

-
42103044622

LV42103044622

"SWEDBANK", AS

LV37HABA0551019791231

01.02.2008

Klāva Ukstiņa iela 25 – 2, Liepāja, LV-3411
High quality at affordable prices. We carry out construction and repair works in both the private and public sector. We carry out construction, heating, plumbing and other works with a high sense of responsibility and quality mark.
More
We build from the ground up to the turnkey:
Structures
Concreting
Facade
Interior works
Roofs
Baths
Other works
More
Creation, installation, installation of water supply, plumbing, sewerage
Installation, creation and installation of heating systems, heating boilers, solar collectors, heat pumps and district heating systems
Installation of solar batteries and installation of electrical installations.
More
BIODOM. Construction, heat engineering, plumbing, heating, sewerage, water installation, solar batteries, heating pumps, repair, roof decking, roof insulation, bricklaying, concreting, paving, plumbing realization, boiler house, boiler sale, solar collectors, Viessmann, Rehau, welding, complex construction, finishing works, bath-house construction, walls, floors, tiling, painting, gas heating boilers,
firewood heating boilers, pellet boilers, heat units. solar batteries, solar collectors, restorative resources, alternative energy, Construction and repair works, Construction, construction, repair works, finishing works, construction and repair works, construction, reconstruction, repair, roof works, repair works, finishing works, building insulation, facades, roof renovation, refurbishment of apartments, interior and exterior finish, heat insulation, plumbing works, plumbing, sewerage, tiling, paving, window assembly, dismantling, door assembly, dismantling, roof structure construction and repair, insulation works, Facades, Concreting, concreting works. Construction, renovation, reconstruction. Plumbing works, plumbing installation. Waterproofing, external, interior finish. Heat insulation, waterproofing, wall insulation, thermo-foam, thermal wool, insulation with thermal wool, thermal foam, Roof repair, roof, roof works. Roof, roof covering, covering change, repair. Snow, ice cleaning, roof works, waterproofing works, sewerage works, plumbing works, water main works, door, window, gate, installation of blinds, building insulation, all kinds of indoor and outdoor works, painting, Heat supply and heat networks, Heating boiler repair, Heating system assembly, Boiler house repair, Gas pipe equipment repair, Heating boilers, Gas heating boiler repair, Heat devices heating equipment, Gas heat, heat engineering, VIESSMANN heating boilers and spare parts, heating equipment, ( boilers, boilers, fuel gas pipes) . Heating, gas heating boilers, gas, heating, boiler, heating systems. Heating boiler, boiler house, ( boiler house) repair, maintenance, service, service. Consultations, boiler inspection, maintenance, Heating pumps, Viessmann, designing, pumps, pump, flues, flue, gas wires, gas networks, ventilation, ventilation systems, heated floors, infrared burners, gas burners, burners, liquid fuel burners, solar collectors, solar collector, water tanks, accumulation tanks, wood-fired boilers, liquid fuel boilers, radiators, steel radiators, pumps, circulation pumps, heating furnace, heating pump, heating repair, solid fuel boilers, gas heating installation, building heating systems, air heat pumps, heating appliances, Gas heating design, heating boiler sale, boiler installation, heating boiler, heating boiler installation, boiler maintenance, Wood-fired boilers, wood gas generation boilers, wood heating, gas heating boilers, gas heat, gas boilers, economical heating boilers, Simply adjustable and controlled boiler. Quiet, also suitable for apartments heating boiler. Wall mounted gas boiler for heating and hot water, connection to a flue, Boiler spare parts trade. Heat units, heating system rebuilding, Water supply, sewerage, plumbing, ( trade, installation), Solution for beneficial and comfortable warmth, where quality is consistent with price, Combined gas boiler, 10, 5 to 24, ( 30) kW, Solar collectors, company "Viessmann" official representation. Heating boilers, ( gas and liquid fuel 4-15000 kW) and equipment, wood-fired boiler, gas heating boilers, gas boilers, hot water tanks, collectors,
solar batteries, cogeneration stations, liquid fuel fired boilers, liquid fuel boilers, heat from the ground, wood-fired boilers, wood gas generation boilers, wood heating, gas heating boilers, gas heat, gas boilers, liquid fuel fired boilers, liquid fuel boilers. During the warranty period we prevent damage,
technical maintenance, heat exchanger descaling, gas burner service. Gas supply, with work pressure up to 16 mbar, Gas equipment and node service. We conduct gas equipment operation specialist responsible duties in public utilities with the right to conduct gas-hazardous works, External and internal gas pipeline and on them existing device, ( MR, SGRP, filter, gas detector, regulator and other) technical maintenance, repair and replacement, We carry out gas-fired boiler and burner adjustment works for newly built boiler houses, with facility commissioning after complete verification, Ground heat. Heat from the ground, heat pump sale, heat pump installation and service. Heated floor installation, heating system assembly, Biological plant and sewage septic assembly. Plumbing, heating, heating boilers, heat energy, plumbing, installation, service, designing, renewable nature energy, alternative heating, ground heat, direct evaporation, evaporation, air, glycol, heating pumps, heat pump, heat pump, heat pump, heat pumps, heat pump, heat pumps, boilers, heat pump, pump, co2 probe, probes, boreholes, borehole, heated, heated, heated floors, warm. Alternative heating energy, alternative heating, alternative energy, solar energy. Solar heating, solar systems, solar batteries, renewable energy resource heating equipment, alternative energy heating equipment, solar batteries, solar collectors, heating pumps, solar heating systems, photovoltaic panels, solar energy. Solar batteries, solar energy, solar systems. Solar collectors, flat solar collectors, vacuum solar collectors, solar batteries, automatic systems, automatics, solar system, automatic for solar systems, Heated floor installation, heated floors, underfloor heating, Accumulation tanks, heating pumps, water pumps, liquid fuels, burners, rainwater. Plumbing works, plumbing, water pipes, water supply, meter replacement, filters, welder, welding, welding works. Engineering communications. boilers, automatics for boilers, water heaters, heat exchangers, automatics, Flues, We design, we manufacture and assemble from stainless steel flues, Install chimneys has Latvian State Certificate. Metal chimneys, stainless steel chimneys, designing, trade, assembly. Chimney. Flue, flues. Flues can be ordered from ranila, whose tone can be adapted to building facade or roof. We also produce flue liners and ventilation systems. Free consultations for clients, plastering, tiling, gypsum board works. Various assembly and disassembly works, concreting works, bricklaying with bricks, fibo, expanded clay blocks, paving, all types of repair works, construction works in Liepaja, Kurzeme, In Latvia. Wooden packages, packets houses, house construction, production, floor foundation, foundation, concreting, concreting works, concrete floors, flooring works.
More