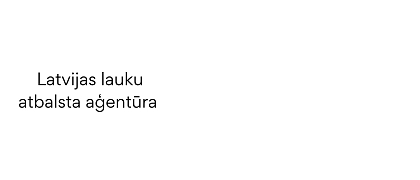 Latvijas lauku atbalsta aģentūra, LTD
Sun

-

Mon

800-1800

Tue

800-1800

Wed

800-1800

Thu

800-1800

Fri

800-1800

Sat

-

By prior arrangement, you can contact and meet even on holidays.
40203389017

LV40203389017

24.03.2022

24.03.2022

Krasta iela 5 – 6, Cesvaine, Madonas nov., LV-4871
SIA Latvian Rural Support Agency is a recently founded, rapidly growing company that was founded with the support of the financial company ALTUM and has now grown into a serious competitor for all those engaged in logging, harvesting, planting and maintaining forests. The company has acquired and honed for more than two years the experience of its employees in working with a harvester, an excavator with a rivet head and forest removal equipment. The key to our success is the ability to value our employees and cooperation partners, as well as the ability to listen and understand our customers' wishes and recommend the most advantageous solutions.
More
Logging, logging in Madona, purchase of forests, purchase of felling areas, clearing of overgrown areas from trees and shrubs, tree measurements, locating, taxation, measurement, logging, sawing, firewood, pārdod malku, saw logs, sawlogs purchase, packing, veneer, birch, fir, pine, alder, ash, oak, aspen, shrubs, chip, bribing wood chips, chipping, Madona, Gulbene, Cesvaine, Dzelzava, Ogre, sawers, harvester, harvester services in Madona, excavator, excavator in Cesvaine, excavator services, husquarna, stihl, tweaker, cutting head, forest, to cut down the forest, we cut the forest, we pinch the undergrowth, we pinch the bushes, we cut bushes, buys on the stump, forest estate purchase, purchase of forest estate, purchase of forests, buys forests, buy property, undergrowth, the best price, we organize the documents, we arrange the felling, we arrange the forest, we arrange the meadow, we clean ditches from overgrowth, logging in Vidzeme, logging services in Madona, logging in Gulbene, logging, logging in Ogre, overgrown removing, harvesting Madona, young stand care, buys forests all over Latvia, buys forests in Vidzeme, forest purchase, forest, development of forests.
More