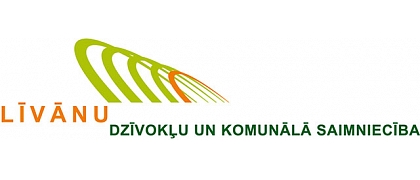 Līvānu dzīvokļu un komunālā saimniecība, Ltd. - water supply, building management, waste removal, construction equipment rental in Līvāni
Sun

-

Mon

800-1200, 1300-1700

Tue

800-1200, 1300-1700

Wed

800-1200, 1300-1800

Thu

800-1200, 1300-1700

Fri

800-1200, 1230-1530

Sat

-
41503010497

LV41503010497

"GE Money Bank", AS, Līvānu filiāle

LV26BATR0051M01727100

20.04.1994

Rīgas iela 2B, Līvāni, Līvānu nov., LV-5316

2021
LTD "Livanu Housing and communal services" is the capital company of the municipality of Līvānu region, which was established in 2004. year. Its purpose is to ensure the performance of the functions of the municipality of Līvāni region in the sphere of apartment management and communal services.
More
Apartment farm
Waste management
Water-pipe and sewerage
Improvement and greening
More
Līvānu apartment and community management, waste management, water and sewerage station, emergency service, waste management and recycling, DZKS, lift rental in Livani, construction equipment rental in Līvāni, tractor rental in Livani, excavator rental in Līvāni, front loaders Livani, consulting clients on house management issues, landscaping and landscaping in Livani, mowing the grass in Livani, collection of leaves in Livani, tree and shrub cutting in Livani, building repairs in Livani, inspection and cleaning of chimneys and ventilation ducts, management of the city's green area in Livani, management of parks and squares in Livani, road, management and repair of streets and sidewalks in Livani.
More