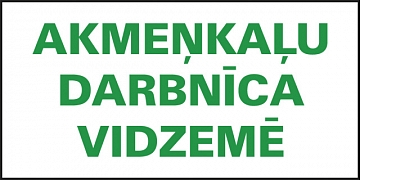 Straupe stonework workshop
Sun

-

Mon

900-1800

Tue

900-1800

Wed

900-1800

Thu

900-1800

Fri

900-1800

Sat

1000-1300
By contacting in advance
I work mostly with Latvian boulders, I make monuments, original works from torn boulders - fountains, pillars, steps, windowsills, walls, foundation stones, curbs, sculptures, sports awards, benches. I also work with Swedish black granite and Finnish gray and brown granite - I make monuments from sawn and polished slabs, I create drawings on stone - landscapes, portraits. If necessary, I install monuments in cemeteries throughout the territory of Latvia, as well as give advice on how to do it yourself.
More
Stone masons' workshops, monuments, tombstone making, grave curbs, garden sculptures, stonecutters, stone processing, interior items, stone gravestones, grave stones, gravestone making, gravestones made of sawn boulder slabs, tombstones made of granite blocks, boulder monuments, natural stone tombstones, tombstones made of sawn stone slabs, boulder, decorative sculptures, sculptural works, sculptural work of stone, stone sculptures, floor and table sculptures, garden environmental objects, curbs, plates, granite grave curbs, boulder grave curbs, polished concrete grave curbs, graveyard benches, benches of stone and wooden graves, metal and wooden grave benches, stone, metal and wooden grave benches, monument installation, grave site creation, greening, monument restoration, grave site restoration, stone stair restoration, stone benches, stone tables, stone stairs, stone mailboxes, interior items, table surfaces, finish for fireplaces, candlesticks, awards, glass art, original gifts, various interior part manufacturing, articles made of natural stones, stone lighting fixtures, lighting fixtures, napkin holders, stone and metal interior elements, landscaping decors made of stone, stone sundials, fountains, fountain borders, garden fountain installation, stonecutter, stone restoration works, stone part trade, stone furniture for garden, sitting down, table made of granite, stone part assembly, building facade cladding with granite, fireplace, fireplace production, fireplace trim parts, kitchen, kitchen surface making, stone kitchen surfaces, bar surfaces, bathroom stone decoration, stone windowsills, table, polished stone tiles, aged stone floor tiles, wall stone tiles, building stone facades, stone walls, granite stairs, windowsills, kitchens, bar surfaces, table surfaces, marble table tops, floor manufacturing and decking, rubble pavement, stone walls from boulders, walls made of sawn stone slabs, walls made of rubble, stone track laying, granite, marble, limestone, travertine, onyx, artificial stone, Cesis, Riga, Riga region, Jurmala,
Sigulda, Ogre, Jelgava, Valmiera, Limbazi, Valka, Gulbene, Madona, Balvi, Aluksne, Rezekne, Daugavpils, Ludza, Preili, Jekabpils, Aizkraukle, Bauska, Vidzeme, Latgale, Zemgale, Kurzeme. Tukums, Talsi, Ventspils, Liepaja, Saldus, Kuldiga, Tallinn, Vilnius, Moscow, Russia, St. Petersburg, Latvia, Lithuania, Estonia, Valmiera, Smiltene, Balvi, Kraslava, Dobele.
More