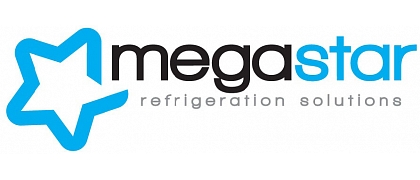 MEGA STAR LTD, Cooling and freezing equipment - For shops, For warehouses, For factories
2 in february 2021, 09:58

❝Atsaucīgi darbinieki!❞
Add a rating and review
Sun

-

Mon

800-1900

Tue

800-1900

Wed

800-1900

Thu

800-1900

Fri

800-1900

Sat

-
LTD "MEGA STAR" the working principle is a satisfied customer. A client who will recommend cooperation with our company to his clients and partners. Our activity is focused on the execution of complex tasks in the installation of industrial and commercial cold and conditioning systems. When working with customers, our company strictly complies with the proposed requirements, using a smart pricing policy. We prepare and assemble offers for cold equipment, as well as visit customers.
More
Freezing equipment - for shops, for warehouses, for factories:
Consultations
Designing
Trade
Assembly
Repair
Service 24/7
More
Industrial cold, Industrial cold, Cooling equipment, Cooling equipment, Cold chambers, Cold showcases, Conditioning equipment, Freezer repair, Refrigeration equipment repair, Trade equipment, Conditioner, Conditioning equipment repair, Food industry equipment.

Freezing equipment, refrigeration equipment for stores, refrigeration equipment for warehouses, refrigeration equipment for factories, freezers, refrigeration systems, refrigerating equipment, refrigeration appliances, freezing chests, construction of cold storage, freezing cameras, cooling equipment, refrigeration, cooling systems, refrigeration cooling supply, cooling equipment, cooling equipment for stores, cold storages for warehouses, cooling equipment, cold storage industrial cold, commercial cold, industrial cold, cold chambers, cold showcases, cold showcases for stores, vertical cooling showcase, horizontal freezer showcases, confectionery showcase refrigeration equipment repair, refrigeration equipment repair, refrigeration equipment maintenance, rapid freezing equipment, fast freezing equipment cameras, shock freezing, shock freezing, shock freezers, deep freezing, freezing systems, shock freezers, freezer doors, cold chamber doors, freezer doors, doors for freezers, freezer doors, freezing doors, freezer doors. JBG2, AHT, Freor, Hauser, BITZER, Embraco aspera, Danfoss, Carel, BOCK, Cuba, Kueba, Copeland, FRASCOLD, BOCK, Dorin, L unite Hermetique, Linde, Costan, Norpe, Arneg, ISA, Carrier, ALCO, AKO, MAWI, Cold, Fricon, Bolarus, Castel, Refco, PARKER, Eliwell, Dixell, Technoblock, Rivacold, GUNTNER, Incold, Tecnomac, IceMatic, es system k, MANEUROP, Helkama, Luve, Maxima, Rimi, Elvi, Top, Citro, Lidl, Aibe, Mego, Lats.
More