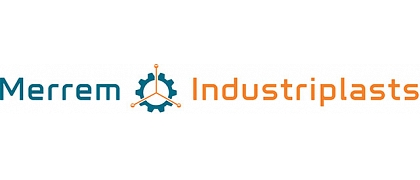 Merrem Industriplasts, Ltd. Plastic and rubber materials, parts store - warehouse
24 in july 2019, 19:35

❝Kvalitatīva produkcija!❞
Add a rating and review
Sun

-

Mon

830-1700

Tue

830-1700

Wed

830-1700

Thu

830-1700

Fri

830-1700

Sat

-
40003426823

LV40003426823

14.01.1999

Patversmes iela 21, Rīga, LV-1005

2022
LTD "Merrem Industriplasts" the main activity is the sale of plastic and rubber materials, machining and production of finished products.

More
Slab contraction joints should intersect at the openings for columns
Sawing round bars and pipes to the required dimensions
Planing, milling and drilling
Delivery of materials to customers
Welding of plastic structures
Manufacture of rubber products from rubber sheets
Consultations, assistance in choosing materials
More
Industrial( technical) plastic
Rubber materials
Composite materials
Transparent plastics
More
Plastic materials, Plastic rubber, Rubber materials, Plastic products, Rubber products, Plastic parts manufacturing, Rubber parts manufacturing, Industrial plastic, Technical plastics, Rubber seals manufacturing, Rubber seals.

Plastic parts manufacturing, production, rubber parts manufacturing, plastic materials, plastic, rubber materials, gaskets, rubber, plastic products, rubber products, industrial plastic, technical plastics, seals manufacture, cutting, industrial plastic, polyethylene, polyamide, polypropylene, silicone rubber, monolithic, microporous rubber profiles, composite materials, getinax, fiberglass cloth, industrial rubber mats, transparent plastic, organic glass plates, organic glass tubes, plexiglass rods, monolithic polycarbonate, PVC plates, plastic materials, plastic rods, plates, pipes, profiles, polyvinylchloride, varnished cloth, nylon, kaprolon, nylon, polyacetal, polyethylene terephthalate, polycarbonate, high temperature plastic, olitetrafluoroethylene, polyetheretherketone, elastomers, polyurethane, textolite, getinaks, glass-clotch-based laminate, organic glass, rubber sheets, profiles, neoprene, sealing rubbers, microporous rubbers, round rubber, milling, turning, part production, axle-box, cogwheel, rolls, guide bushings, plastic welding, welding extruders, Butila, Canvasite, Cestilene, Dellite, Delrin, Ertacetal, Durapol, Durastone, EPDM, Ertalon, Ertalyte, Tecapet, Fluorosint, Ftoroplast, Fluoroplastics, GPO-3, Hipalona, HPL, Makrolife, Munsch, NBR, Nylatron, PA 66, PA6, PARA, PC, PC1000, PE, PE300, PE1000, PE1000R, PE500, PEEK, PEI, Pet, PETP, PET-P, PE-UHMW, PMMA, Polystone, POM, PP, PPSU, PSU, PTFE, PVC, PVDF, Robalon, Saphir, SBR, Silicone, Tecaform, Tecamid, Tecanat, Teflon, Tivar, Trovidur, Vetronit, Vitons, Zellamid.
More