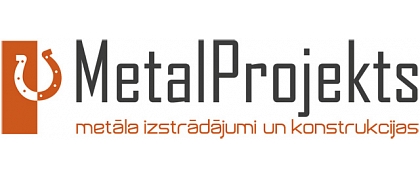 "MetalProjekts", SIA, metala konstrukcijas
Sun

-

Mon

800-1700

Tue

800-1700

Wed

800-1700

Thu

800-1700

Fri

800-1700

Sat

-
40103498885

LV40103498885

Ķekavas nov., Baloži, Lakstīgalu iela 3, LV-2128

2019

1
Manufacture of custom-made metal structures. Non-standard metal constructions.
Telecommunication towers, masts and antenna mounting and assembly.
Engineering network constructions. Bridges. Details of buildings.
Hangars. Sheds. Greenhouses. Elements of the city. Improvement. Street equipment.
Road barriers. Shelters for public transport stops, benches, urns,
lighting fixtures, railings, stairs, stairs, gates, panels, children's playgrounds.
Agricultural machinery, manufacture of machinery for food mechanical engineering.
Elements of engineering networks. Boiler house equipment. Interior design,
solutions. Furniture parts, decorations. Manufacture of bar and restaurant equipment.
Individual non-standard solutions.

More