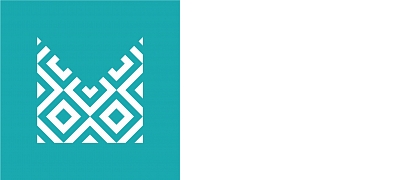 Metroks, LTD, Tile and flooring salon
Metroks flīzes, fasādes, grīdas segumi
Sun

-

Mon

1000-1900

Tue

1000-1900

Wed

1000-1900

Thu

1000-1900

Fri

1000-1900

Sat

1000-1600
40003481914

LV40003481914

22.02.2000

18.02.2003

Ropažu iela 45 – 20, Rīga, LV-1006
"Metroks" - a company with more than 20 years of experience specializing in tile retail, wholesale and project assembly, as well as offering customers a full range of services: consulting in design and material selection, 3D visualization and delivery.
More
Our salon is located at Brivibas gatve 323, Riga. Exhibitions of tiles, vinyl, parquet, laminate and carpets are placed on an area of more than 500 m2, so that customers can conveniently choose and assemble the materials they need.
More
We offer to visualize your future bathroom. Visualization of one room - 50 eur. You can learn more about the terms of service from our consultants. Sign up for 3D visualization now by sending an e-mail to dizains@metroks.lv or calling 28007787.
More
Tiles, Wall tiles, Floor tiles, Bathroom tiles, Tile trade, Tile wholesale, Bathroom tiles, Flooring surfaces, Facades.

Metroks, tiles, facades, ventilated facades, mounting systems, flooring surfaces, ceramic granite, mosaic, clinker, laminate, parquet, carpets, carpet tiles, vinyl, flexible coverings, 3D visualization, design, designer, interior, implementation of design ideas, tiling, projects, consultations, tile design, tile laying services, home design, tile retail, retail sale of floor coverings, tile, floor covering, wholesale of wall coverings, repair, project assembly, tile assembly for building projects, delivery, warehouse, tile manufacturers, tiles from Italy, producers from Spain, Tiles, facades, floors, wall coverings, Producers from Spain, Manufacturers from Italy, combinations of tiles, marble imitation, wood imitation, stone imitation, concrete imitation, terrazzo imitation, metal imitation, large format tiles, small formats, decorative tiles, projects, office building projects, apartment building projects, pools, joint fillers, cement jointers, epoxy welders, tile adhesive, alignment systems, Tiles, Wall tiles, Floor tiles, Wood imitation tiles, Bathroom tiles, Tile trade, Tile wholesale, Bathroom tiles, Tiles, floor tiles, wood imitation tiles, polished tiles, stone tiles, stone tiles, ceramic tiles, ceramic granite, granite tile mosaic, glass mosaic, tile decors, tile decor, bathroom tiles, bathroom tiles, kitchen tiles, tiles in the kitchen, tiles for kitchen, tiles for bathroom, tiles for bathroom, exclusive tiles, tiles for outdoor terraces, wall tiles, wall tiles, tiles for walls, floor tiles, tiles for floor, floors, ceramic mass tiles, marble, granite, wood floor tiles, natural wood tiles, tile floor coverings, glass mosaics, ceramic mosaic, swimming pool tiles, tiles for pools, swimming pool tiles, carpet tiles, tile carpet covering, carpet tiles, sale of finishing materials, finishing materials tiles, tile shop in Riga, tile trade, tile warehouse, tiles in Riga, tile wholesale, tiles in bulk, tile retail, tiles from Italy, italian tiles, tiles from Spain, Italian, tiles from Germany, clinker, clinker tiles, clinker plates, clinker angles, step tiles, tiles for stairs, tiles for stairs, hexagon tiles, octagon tiles, tile shop, tile stores, tile salon, tile salons, tile salon in Riga, tile shops in Riga, finishing materials, finishing materials for walls, wall finishing materials, wall finishing materials, finishing materials for bathroom, wall and floor tiles, wall tiles for kitchen, floor tiles for kitchen, mosaic, mosaic tiles, glass mosaic tiles, stone mosaic tiles, tiles for facades, tiles in the bathroom, bathroom design, floor tiles for bathroom, bathroom wall tiles, bathroom interior, tiles for bathhouses, kitchen floor tiles, outdoor tiles, terrace tiles, decorative tiles, finish tiles, spanish tiles, Spanish tiles, portuguese tiles, design tiles, designer tiles, tile supply, ceramic tiles, stone tiles for floor, marble tiles, glass tiles, modern tiles, large selection of tiles, classical tiles, large-size tiles, small size tiles, high quality tiles,

Cheap tiles,

Low budget tiles, discount tiles,

tile campaign,

tiles campaign, campaigns for tiles, tile sale, tile warehouse,

Tiles for interior,

Tile special offers, Klinker, Clinker tiles, Tile store - warehouse in Riga, Tile market

More