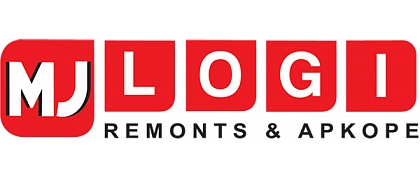 MJ logi, LTD, REPAIR AND MAINTENANCE OF WINDOWS AND DOORS
2 in december 2020, 18:43

❝Izcili logi!❞
Add a rating and review
Sun

800-2000

Mon

800-2000

Tue

800-2000

Wed

800-2000

Thu

800-2000

Fri

800-2000

Sat

800-2000
"Ceriņi", Lestenes p., Tukuma n., LV-3146




25722631



Our company Ltd. MJ LOGI was established with the aim to perform maintenance and repair work on your existing installed windows and doors. We have gained recognition and a stable place in our industry in Latvia, and our services are chosen by individuals as well as state institutions, window manufacturers and entrepreneurs throughout Latvia. We offer long-term contracts for service and inspection of objects. Like many other things, windows and doors wear out over the years and need to be serviced to perform their function properly. So that you don't have to break your head and find someone who can do it qualitatively and quickly, we are ready to help - all you have to do is call us and our masters will put your windows and doors in order. The company's experience in these works is more than 12 years. Work with high quality and qualitative materials. After our master visits you at house or in the apartment, you will be offered the best and most effective solution to the problem. SEE YOU AT YOUR PLACE..

More
All types of windows and doors repair and maintenance, window repair, window adjustment,
fittings adjustment, fittings repair, fittings change,
damaged equipment, hardware modernization, window handle, window handle installation, lockable window handles, window handle assembly.
Door repair, alignment, fittings repair, fittings change.
Anti-burglary fittings, safety handles, lockable door handles,
door handle assembly, sealing rubbers, pvc window seals change.
Aluminium, plastic, wooden window seals. Seals incorporation,
seals milling, additional seals, non-standard seals,
insulating glass units manufacturing, glass packages change,
broken double pane windows,
urgent glass unit replacement. Glass change within one day, changing the glass at height,
glass change in facades, pvc window repair, pvc window fixing. Wooden window repair,
fixing, maintenance. Roto, Siegenia, GEZE, KFV, Fhur, GU, Vorne, Wink hause,
SCHUCO, Rayeners, Fapim, Giesse, Comar, Ponzio, AGB, Sliegel, Deventer,
Dr Hans, Joker, DORMA, Sabinco, Velux, Frako, ASSA ABLOY, Sappa system,
Rehau, KBE, Gelans, VEKA, Trocal, DEKA, Avangard, Aluplast, WITAL,
Hoppe, Sudmetal, REMMERS, Tecnos, FSB, JNF, Bug, WILKA, PRIMO, WICONA,
Spectus, Brugmann, Savio, Hautau, Maco, Holz plus, Kommerling. Pvc window sashes incorporation, pvc construction repair, drainage cleaning,
drainage creation, window partition change, profile repair.
Window restoration, insulation, painting, waxing, prosthetics,
polishing, puttying. Skylight package change, repair,
changing of seals, alignment, additional sealing.

More