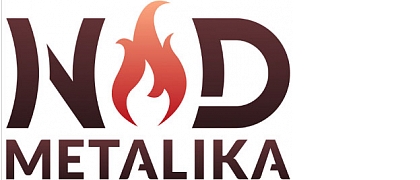 ND Metalika, LTD, Boiler manufacturer
Sun

-

Mon

800-1700

Tue

800-1700

Wed

800-1700

Thu

800-1700

Fri

800-1700

Sat

-
40103711193

LV40103711193

17.09.2013

Stacijas iela 12B, Tukums, Tukuma nov., LV-3101

2022
Our company offers consultations on the best solution for you in the development of a heating system, inspection of objects, estimation and installation of high-quality heating systems. We currently offer a new series of pellet boilers that are very efficient and economical. These boilers can also be heated with firewood and briquettes. The pellet burner can be connected to the boiler both from the front and from the side. Burners are also available, which can also be controlled via the Internet. Thanks to this system, you will have more free time. We also manufacture industrial boilers that work with firewood, coal, wood chips and wood chips. Hunting weapon safes comply with the requirements of LV legislation. Quality handwork at a low price. We prepare according to your sketches. Individual approach to each client. We work all over Latvia.

More
Heating boiler production, boiler making, heating boiler sale.
Industrial heating boilers, combined heating boilers, wood-fired boilers,
firewood heating boilers, pellet heating boilers, furnace, stoves,
bath boilers, accumulation tanks, upon individual order,
heating equipment, gun safes, fireplace sites, garden decors,
metalworking services. Metal articles, metal processing,
metal processing, garden decor, grills, grill, furnaces, metal articles,
metal trade, cutting, small size metal construction production,
assembly, curing establishments, metal garden decors, flower holders,
garden grills, fireplaces with swivel stand for a pot, custom-made metal constructions, black metal retail, rolling, welding, sheet cutting,
sawing with metal band saw, heating equipment, heating boilers,
pellet boilers, combined boilers, accumulation tank, accumulators,
accumulation tanks, bathhouse furnaces, fuel supply equipment,
pellet tanks, heat engineering, metal, metalworking companies,
metalworking companies, metal workers, metalworking services,
non-standard metal parts manufacturing, metal stair fabrication,
metal stairs, grill, metal containers, metal grills, black and stainless steel welding works, metal part manufacturing,
non-standard metal parts, non-standard metal-products, safe,
safes, safe production, metal safes, weapons safe, gun safe,
metal article manufacturing, metal parts manufacturing upon drawing,
custom-made manufacture of metal parts, metal constructions,
metal structures, metal structure production, welding works,
welding services, metal bending, heating boilers, heating equipment,
heating titans, custom metal working services.
Metal smokehouse, curing establishments, portable campfire sites,
fireplace, for private house, for household, industrial projects,
sauna boiler, grill, grills, safe, safes.

More