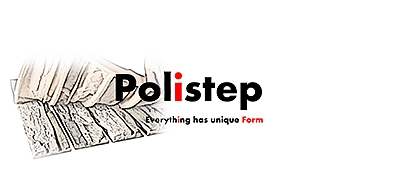 POLISTEP, poliuretāna materiāli, sveķi, silikons
40203141926

08.05.2018

Jersikas iela 45 – 5, Rīga, LV-1003

2022

1
POLISTEP. LV offers the WIDEST SELECTION OF SILICONE SHAPES AND FORMS - for making decorative stone in the Baltic States!
Polistep was founded in 2017.
The main activity of the company is wholesale of molding materials. These materials are used in the production of sculptures, artificial stone, gypsum sculptural ornaments, furniture decor and other products.
Our company offers silicone molds, polyurethane and silicone cold curing compounds, polyester resins and liquid plastics for self-production of molds in large factories or at home.
Silicone rubber for polyurethane, polyester resin, plaster, gypsum, concrete, liquid plastics, soap, wax, paraffin. For the manufacture of souvenirs, sculptures, figurines and other articles.
Polyurethanes for the manufacture of molds for decorative and architectural concrete( trim tiles, architectural elements, body panels, etc. ) ; manufacture of molds for molding polyurethane products using rapid prototyping; manufacture of molds for casting gypsum, concrete, cement mixtures, resins.
More
Polyurethane materials
Two-component silicone
Food silicone, molding silicone
Epoxy resins
Crystal clear resin
Polyurethane resin
Form templates for 3D panels, accessories
Decorative stone shapes
Silicone molds
Gypsum converter
Silicone, mineral, epoxy pigment
Wax removal ointment
Polyurethane varnish
Silicone for pouring electronics
Liquid silicone rubber
More
You can pick up the order in our warehouse at 45-5 Jersikas Street, Riga.
MUST TELL US YOUR ARRIVAL TIME! ! ! ( at least 1 hour before)
More
Polyurethane materials, trade, Polyurethane form, polyurethane molded materials, Epoxy resins, trade, Two-component silicone, Food silicone, molding silicone, Epoxy resins, Crystal clear resin, Polyurethane resin, Shape templates for 3D panels, accessories, Decorative stone shapes, moulds. Molds for decorative stone, Silicone molds, Silicone forms, Gypsum converter, Silicone pigments, mineral pigment, epoxy pigment, trade, Wax removal ointment, Polyurethane varnish, Silicone for pouring electronics, Liquid silicone rubber, We work, delivery all over Latvia, In the Baltics, In Scandinavia, In Europe. Molding silicone, liquid silicone, two-component silicone, silicone molding, lubricated silicone, food silicone, silicone molds, epoxy resins, epoxy resin for art, transparent epoxy resin, pure epoxy resin, epoxy resin casting, epoxy resins for jewelry, polyurethane resin, liquid rubber, liquid plastic, liquid plastic, polymeric materials, polymers for casting, resin for casting, polymers.
More