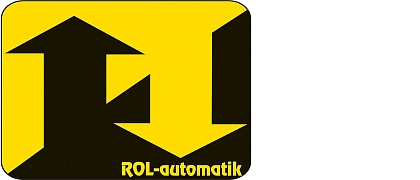 "Rol-Automatik Vārti", Ltd., industrial, industrial gates in Latvia
50003918061

LV50003918061

25.04.2007

Garkalnes nov., Garkalne, Sēņu iela 8, LV-2137

2019
Ludzas 89b, Riga, LV-1003




+371 +371 67 553639



Automatic sectional, (section) garage gates, glazed aluminium garage gates,
single overhead gates, roll, (roll-type) gates, industrial, (industrial) hangar gates,
pVC strip curtains, pvc gates, gate for private houses, fast-opening warehouse gates,
(fast-opening automatic gates) quick automatic gates. Folding, sandwich panel gates,
gates for freezer cameras. Entry, (street) single and double gates,
console type, (console) sliding and swing gates. Automatic barriers,
(barrier) car park equipment, automatic parking lots, parking, turnstiles.
Lifting car parking areas, access system control. Gate and door automation,
remote control. Remote controls, radio transmitters, radio receivers,
photo elements, photo barriers, electric locks, flashing lights,
control units, engines, motors, recovery, powered mechanisms. Systems with "Chip",
(chip) -map control and radio control. Manufacturer: V2, (Italy) RIB,
(Italy) Came, (Italy) Lift Master, (Germany). Automatic doors, aluminium
sliding door structures, fireproof doors and gates EI 30, 60, 90,
120min, sound-proof and security doors. Roller shutters and grilles.
Protective grilles, roller blinds, (zaljuzi) roll grates, roller shutters.
Fences, fencings, fence netting, fence panels, welded fence elements,
forgings, increased safety fences. Poles and traces. Reinforced barbed wire,
(barbed wire) and its products. Ramp equipment: portals, lifting ramps and tables,
loading, loading bridges, lifting platforms. Loading and unloading
systems: unloading docks, dock structures, ramp seals, dock shelters,
dock levelers. Levelling lifts, sealed sluices. Standard and non-standard metal,
(steel) structures, articles. Metal stairs, sheds. (Blinds). sliding staircases,
passenger, houses, service, cargoes, high-speed panoramic, Lifting equipment vertical,
stair, (by steps) stationary and mobile, for swimming pools and baths.
Belt conveyors. Official "Chamberlain - LiftMaster", (Germany) "Came",
(Italy) "V2", (Italy) "RIB", (Italy) "Vimec", (Italy) representatives in Latvia.
Design, production, wholesale, customized production, trade, trade,
consultations, delivery, installation, assembly, maintenance, gate
components and spare parts, fast SOS service, maintenance and repair all over Latvia.
Guard booth, security booth, pavilions, wagons, containers for guards,
temporary office. Blinds, blinds, blinds, blinds, blinds, blinds,
blinds, blinds, blinds, blinds, blind, blind, blind, blind, for blinds,
for blinds. Gates repair. Gate repair. Automatic sledges. Hangar non-standard gates.
Tram depot gates. Industrial lifting gates. Sliding industrial gates.
Swing gates. Section gates. Elevating platforms. Passable gates.
Parking machines, parking devices. High-speed gates. Lift gratings.
Industrial automatic doors. Industrial gates. Roller shutters. Roll-type gates.
Roll-type lifting gratings. Roller blinds. Special gates. Barriers.
Industrial lifting gates. Gates Valmiera, gates in Cesis, gates Sigulda,
gates Liepāja, gates Ventspils, gates Ķegums, gates Baloži, gates Saldus,
gates Kuldīga, gates Jelgava, gates Tukums, gates Daugavpils,
gates Limbazi, gates Ādaži, gates Ogre, gates Lielvārde.

More