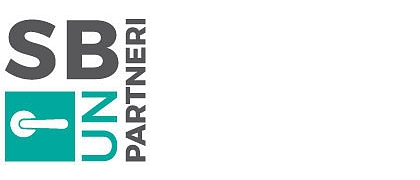 SB UN PARTNERI, LTD, Door and window accessories
Sun

-

Mon

800-1700

Tue

800-1700

Wed

800-1700

Thu

800-1700

Fri

800-1700

Sat

-
40103146927

LV40103146927

"Luminor Bank", AS

LV47RIKO0002013023866

20.12.1994

Piedrujas iela 7A, Rīga, LV-1073
"SB un Partneri" since 1994. advises and supplies Latvian door and window manufacturers, building material stores and end consumers with building forgings - door and window fittings. With the assortment solutions, it is possible to harmoniously and functionally equip wooden, metal, profile frame and glass doors and windows, as well as improve houses and yards.
More
A wide range of forgings with ~5000 product types - good parts for good architecture. The main criteria in choosing an assortment: Quality in accordance with EU and DIN standards, technological compatibility, stable delivery, service and guarantees, depth of assortment, innovative solutions, as well as compatibility of styles, colors and materials. The unified architectural concept: design, safety, energy efficiency, comfort, sustainability.

More
Experienced and leading German and. . Manufacturers of construction forgings in European countries: FSB, BSW, KFV, RENZ, ATHMER, GEZE, HOFFSCHULTE, P. BISSCHOP, SPITZER, KWS, SIMONSWERK, BASYS, HAWA, MWE, WILKA, GTV, SIEGENIA-AUBI, GUTMANN, DIECKMANN, SSF, BMH, LINEA CALI, JNF, GHIDINI, OMP PORRO, OLIVARI and. .

More
Hinges.

Hinges. Railing systems. Door automatics. SB un partneri, salon shop, ironmongery shop, sabine, Sabine Betz, Sabine Beca, Rencēnu, doors, door fittings, window, construction forgings, hardware, architectural hardware, tuerbeschlaege, metal articles, door security, handles, for interior doors, exterior door, handles, ručkas. Decorative, design, modern, antique, historically, exclusive. Equipment, keys, for historic doors, historical forgings, art Nouveau, for Art Nouveau homes, art deko. Aluminium, skin, wooden, brass. Bronze, swarovski, handles with crystals, safety forgings for exterior doors, cover plates, sockets, submersible sockets, milling, plates, covers, signs, thick, protection. Reinforced, harsh, stationary, round knobs. Profile frame, for narrow profile doors, large handles, large door handles, handle buttons, boats. For evacuation door, for sliding, full glass door. Panic, WC keys, toilet keys, fittings, wrought, narrow, mechanisms, closing mechanics, core, core. Exterior door, pledges, suspended, three point, between room, code keys. Lock housings, german, zaščolka, switches, standard, fireproof, three-point locks. Security card, multipoint closure, closing rod, spider, spider keys, plastic, refolded, folding, rebated hinges, narrow-profile keys, roller locks, roller mechanisms, fireproof, escape door lock, anti-burglary fittings, electric locks, motor locks, glass doors, additional locks, extra keys, skids locks, padlocks, pledges, coin machines, catch plate, keeps, plank, atvetka, otvetka, irons, adjustable, safe, euro standard locks, packet, door, strengthened catch plate, profile cylinders, cylinders, cylinder, roll, heightened, euro cylinders, protected, copy protection, anti-drilling, master cylinders, mastersystems, locking systems, masterkey, access, access control systems, hotel key, identically locking systems, hinges, hinges, drilled, joints, finger hinges, plate. Invisible, hidden, heavy, glass, 3D hinges, load, adjustable, spring hinges, double spring hinges, hinges for swing doors, bar door, sealing rubbers, gaskets, automatic, falling, thresholds, brushes, brush-type seals, milling seals, automatic seals, sealants, sealing for windows, closers. Hinges, closer, stops, eyepiece, brake, latch, stop. Hydraulic closers, davodčik, zakrivaķeļi, double doors, electric door strikes, electromagnetic stoppers, eļektrosaščolka, electro cutters, solenoid, thresholds, for terrace doors, for balcony doors, energy efficiency, energy-efficient seals, energy-efficient windows, mechanisms, stopper, latch, anti-icing supplies, opening limiters, passive sash latches, fasteners, bolts, eyepiece, ventilation grilles, air flow grille, ventilation plates, bells, call buttons, finger guards, knockers, pictograms, signs, rooms, emblems, icons, window handles, lockable, window mechanisms, sliding shutters, sliding shutters, window safety, window security locks, rain drainage systems, protective moldings, ledge, profiles, protection profiles, sliding systems for facades, mechanisms for sliding systems, wooden window shutters, mailboxes, mailbox, fence mailboxes, intercoms, mailbox keys, built-in letter flasks, mailbox caps, gate, shutter hinges, hinge holders, shutter locks, beam connectors, angles, beam angles, pole boots, screws, nails, construction fittings, fasteners for timber construction, rafter fasteners, hooks, connectors, connector elements, stairs, sliding stairs, sliding systems, mounts for stairs, railings, railings, fasteners for railing, stair railing fasteners, rail, railings, consoles, holders, shelf holders, furniture accessories, furniture handles, furniture moldings, barrier-free construction, without barrier systems, equipment for people with disabilities, brands 1, VORMANN, Athmer, RENSON, BSW, FSB, RENZ, KFV, HAWA, SPITZER, SAG, KWS, GTV, WILKA, HOFFSCHULTE, SIMONSWERK, BISHOP, Pollmann, LINEA, CALI, EFF-EFF, KESO, ASSA-ABLOY, Bug, Gutmann, GfS, STRENGER, FRIDAVO, KNOBLOCH, Ghidini, ARGENTA, DIECKMANN, GEZE, SIEGENIA - AUBI, MWE, DIAMANTEK, EKU, IKON, PRIMO, FRINORM, FAB& FIX, WEKA, TUMMERSCHEIDT, JATEC, JADO, REGUITTI, EXIDOR, DICTATOR TECHNIK, DENI, HERMAT, JNF, SCHLEGEL, SUEDMETALL, STORK, PAULI + SOHN, KBV, BAYER-MUELLER, BMH, SSF, Siegenia, BFB, BASYS, FCV, OMP PORRO, ENRICO, CASSINA, HELM, OLIVARI, brands 2, BAKA, TECTUS, HS SYSTEM, Ergo, ISIS100, PIVOTA, ĪPAŠĪBU DEKLARĀCIJA, DECLARATION OF PERFORMANCE, e-shop, GENIUS, good keys, durable locks for people with needs, qualitative door technology, for door manufacturers, equipment for professionals, equipment to end customers.
More