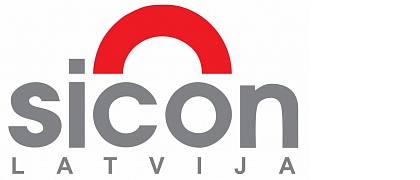 SICON Latvija, epoxy coatings for concrete floors
8 in march 2021, 15:51

❝Plašs materiālu piedāvājums❞
Add a rating and review
40103988472

27.04.2016

Naujenes iela 2 – 8, Rīga, LV-1057

2022

1
We are the official representative of the Sicon brand in Latvia. We offer seamless polymer coatings for concrete floors. Various solutions, trained staff, certified materials. We perform works throughout the territory of Latvia. Sale of materials.

More
We offer epoxy coatings for the following spaces:
Warehouses
Production facilities
In the hangars
In medical facilities
Educational institutions
In shops
In garages
In parking lots
On the terraces
Ladders
More
Epoxy floors.

Flooring surfaces, epoxy coatings, epoxide, concrete protection,
anti-slip coatings, stair restoration, coatings for garages,
car repair shops, for warehouses, workshops, schools, stairs, floor materials,
floor decking, floor cover, flooring, stair cover,
coverings for stairs, surface materials.

More