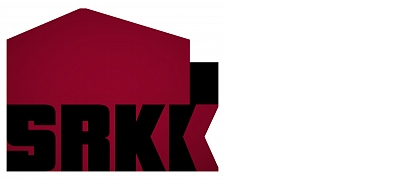 SRKK, LTD, Construction and repair works - certified, Class A leader
40203087920

LV40203087920

21.08.2017

Dārza iela 1 – 18, Taurupe, Taurupes pag., Ogres nov., LV-5064

2021
"SRKK" Ltd. - 2017. founded company, we carry out all types of construction, building and repair works. We cooperate with municipalities, companies, building managers, as well as with private individuals. We execute orders of various complexity according to the project. We perform the work with high quality, respecting the deadlines, which will help you implement the project. The company has a construction merchant registration no. 14269 since 2018. annual. We perform interior and exterior work of various types and levels of difficulty. We renovate buildings and their constructions. We build terraces, balconies, gazebos. We have experience in the Latvian and Scandinavian markets. Our masters have many years of experience in their field. We take an individual approach to each client, creating the best solution.
More
Interior work, floor decoration, ceiling decoration
Tiling, tiling works
Painting, painting works
Outdoor works, outdoor facades, wall decoration
Plumbing
Renovation of buildings, renovation of houses
Facade warming, insulation
Construction of balconies, terraces and gazebos
Renovation of various structures
Work by project and design
More
floor decoration, ceiling finish, tiling works, painting works, outdoor facades, wall finish, Facade insulation, Plumbing, Construction and repair works.

Painting, painting works, tiling, wall finish, floor decoration, wallboard installation, plumbing, bricklaying, puttying, facade insulation, welding works, laying of various floor coverings, Construction, construction. Repair works. Interior works. Renovation. From foundation to key. SRKK. To built. Build. Repair. Internal repairs. Building insulation, building renovation, building restoration, building renovation work, building construction, building renovation. Finishing works. Facade works, consultations, cost estimates, construction estimates, construction, repair works, repair works, designing, reconstruction, house renovation, assembly works, capital construction, rebuilding, estimates, excavation works, foundation works, foundation stonework, bricklaying, foundation concreting, plaster creation, plaster, facades, roofer works, roof decking, roof decking, roof construction, carpentry works, interior finish, exterior works, interior works, interior finish works, insulation, house insulation, wooden houses, prefabricated houses, frame houses, refurbishment of apartments, house repair, residential building construction, electrical installation works, wiring, plumbing works, plumber, dismantling works, dismantling, heating, sewerage, window door installation, metal constructions, hangars, hangar assembly, restoration works, all types of construction works, construction from foundations to key, wooden house prices, wooden home price, wooden house projects, wooden garden houses, wooden home insulation, wooden summer houses, cheap wooden houses, wooden home insulation from the outside, home construction costs, home construction, timbered houses cost, home building costs, construction costs, private house construction costs, construction costs, wooden panel house cost, construction work cost, private house construction costs, house projects, costs, modular house cost, sauna construction costs, house costs, log building house costs, house foundation costs, house foundations costs, house project costs, house building costs, wooden house projects, single-storey house projects, house projects prices, frame house projects, ready-made house projects, ready house projects, cheap house projects, residential house projects, summer house projects, individual house projects, finnish house projects, house projects Latvia, house projects with mansard, family house projects, apartment house, two-story house projects, rural house projects, bath-house construction, wooden house construction, prices, house construction prices, cheap house construction, how much does house construction cost, house construction where to begin, garage construction, construction in Latvia, house construction, bathhouse construction, cheap house construction, how much does house construction cost, garage construction, private house construction, private house projects, private house construction, private house design, residential house modular homes, private house projects prices, private house projects, single-storey private house, projects, log buildings, log building houses, log home prices, log building projects, log home projects, cheap log buildings, log house prices, wooden log buildings, wooden log building houses, modular homes, modular home prices, modular home price, modular home projects, wooden module homes, cheap modular homes, wooden module, house prices, wooden frame houses, wood-frame house construction, timbered house projects, frame houses construction, frame house projects, wood-frame house projects, timber frame sauna, wood-frame house structures, cheap wooden frame houses, wood-frame buildings, wooden prefabricated home prices, timber frame house reviews, frame house reviews, roof repair, kitchen repair, wooden window repair, window repair, repair in the kitchen, apartment repair prices, plumbing repair, balcony repair, repair of bathroom, repair in room, chimney repair, window repair in Riga, repair of apartments in Riga, oven repair, house repair, toilet repair, metal roofs, plasterboard, building insulation, apartment repair costs, construction work costs, repair work costs, concreting work costs, repair costs, roof construction costs, tiling work costs, concreting costs, foundation construction costs, tiling costs, insulation costs, plumbing work costs, labor costs, masonry costs, repair costs m2, overhaul costs, construction companies, construction works, construction work costs, construction costs, construction cost estimates, construction prices, construction services, construction estimate sample, construction companies, construction company, construction companies in Riga, construction and repair works, construction company, flat repair, how much an apartment repair cost, apartment design, apartment repair where to begin, apartment re-planning, apartment rebuilding, cost of construction, construction companies, construction estimates, construction cost catalog, construction companies, construction estimate sample, building regulations, construction law, repair in apartment, repairs in the apartment price, repair works in apartment, wiring in apartment, skylights, roof structure, roof works, roof window, assembly, roof construction, construction work costs, cost of plumbing work, electric installation work pricing, concreting work prices, work prices, masonry work prices, ceiling repair, ceiling finish, ceiling painting, ceiling wallpaper, ceiling filling, ceiling leveling, apartment repair cost estimate, cost estimates for repair of apartment, repair work estimate, repair cost estimate, cost estimate, house construction estimate, bathroom repair estimate, construction work estimate, residential buildings commissioning, frame houses price, frame house prices, timber frame house prices, home renovation, house rebuilding. Construction companies throughout Latvia. Kurzeme, Vidzeme, Latgale, Construction and repair works throughout Latvia. Kurzeme, Vidzeme, Latgale, We work: Bergi, Carnikava, Garkalne, Inčukalns, Mālpils, Marupe, Jaunmarupe, Ropaži, Stopiņi, Sēja, Adazi, Allažu, Babite, Baldone, Daugmale, Krimulda, Lēdurga, Sheep More, Olaine, Jaunolaine, Sala, Salaspils, Gardens in Saulkrasti, Zvejniekciems, Lilaste, Skulte, Sigulda, Kekava parishes, Jurmala, Olaine, Riga, Sigulda, Ikšķile, Tīnūži, Rumbula, Golden oriole, Salaspils, Gnomes, Ulbroka, Kekava, Dwarfs, Lapenieki, Acone, Ramava, Katlakalns, Mežezeri, Alejas, Tiraine, Mangaļi, Vimbukrogs, Lielvārži, Odukalns, Upeslejas, Bunči, Bergi, Mežmals, Saulgoži, Jaunciems, Pūlkarne, Vecaki, Līči, Kleisti, Dzidriņas, Cekule, Jauncekule, Babite, Vakarbuļļi, Imanta, Jugla, Mezciems, Jenči, Bolderaja, Baltezers, Bērzmante, Birznieki, Upesciems, Labauči, Heather, Suzi, Ozolkalni, Bukulti, Biķernieki, Šmerlis, Stopiņi, Breksi, Dreilini, Skirotava, Langstini, Medemciems, Vecdaugava, Vecmīlgrāvis, Jaunmīlgrāvis, Milgravis, Lielupe, Stūnīši, Vētras, Pinki, Spilve, Beberi, Mezares, Cranes, Liberi, Sebruciems, Vikuli, Mucenieki, Jaunolaine, Olaine, Craftsmen, Vecdaugava, Alderi, Ikšķile, Mangalsala, Priedkalne, Bukulti, Suzi, Brīkalni, Dzirnuciems, Sunīši, Garkalne, Derumi, Daugamale, Garciems, Mežvidi, Eimūri, Ogre, Adazi, Garupe, Kalngale, Atari, Carnikava, Bīriņi, Garkalne, Jurmala, Tīnūži, Baldone, Kadaga, Silakrogs, Spunciems, Plakanciems, Bolderaja, Zaķumuiža, Gauja, Jāņupe, Siguļi, Ropaži, Jelgava, Lilaste, Vangazi, Vecumnieki, Skulte, Vaivariņi, Silmala, Valle, Dobele, Valmiera, Vecaki, Rīnūži
More