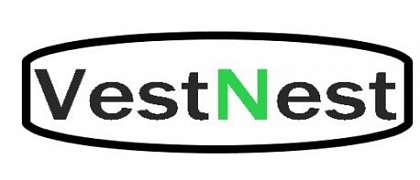 Vestnest, cargo transportation and moving service
Sun

800-2000

Mon

800-2000

Tue

800-2000

Wed

800-2000

Thu

800-2000

Fri

800-2000

Sat

800-2000
44103113443

29.09.2017

29.09.2017

Limbažu iela 10 – 22, Smiltene, Smiltenes nov., LV-4729

2022
"Vestnest" the team delivers various cargoes and transports goods - furniture, equipment, machinery, household goods, etc. Not only do we make safe cargo deliveries, but our guys will pick up and drop off to any floor and place your items at your chosen location. The VestNest team will take care of moving items for you. We also carry out assembly/disassembly of furniture and careful packing of belongings in materials intended for transportation. We provide disposal of old furniture and household appliances. If you need our services or simply ask a question that interests you, feel free to call or write.
More
Moving service in Vidzeme, loader services, freight transport road. Moving services. Freight transport in Valmiera, freight transport in Cesis, freight transportation in Saulkrasti, freight transportation in Sigulda, freight transport in Valka. Transport services, freight transport, furniture transportation, moving service, household equipment supply, transportation of goods in Valmiera, delivery of goods, loader services, transportation, transport services in Valmiera, transport services in Smiltene, office transfer office, transportation, dismantling, packing and loading works, movement, express delivery, local freight, moving, transfer of equipment, store service, delivery of goods to customers, cargo transportation,
urgent delivery, transportation, Moving services. By prior arrangement we work also on weekends. Furnishing, private property, office, bureau, computer equipment, museum exhibits, antique shop, decoration, exhibition stand, production equipment transport, movement, relocation, transportation, heavy, oversized cargo transportation. Loading, unloading, furniture transport, small cargoes, small, small cargoes, sending of belongings, to move belongings, urgent cargo. Bring belongings, stackers in Valmiera, moving services, cargo bus in Valmiera, freight transport, household appliances transfer, supplies to Valmiera.

More