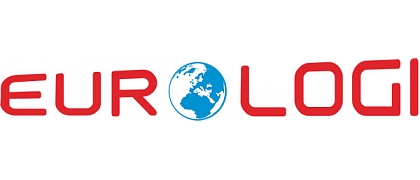 Eurologi, LTD, PVC window, door, manufacture of curved glass
Sun

-

Mon

900-1800

Tue

900-1800

Wed

900-1800

Thu

900-1800

Fri

900-1800

Sat

-
40003893014

LV40003893014

"Swedbank"

LV38HABA0551015740299

26.01.2007

Rīga, Brīvības gatve 193C, LV-1039
LTD "Eurologi" has been offering high quality plastic windows and doors to customers for more than 16 years. We guarantee that the windows in your house will be made only from tested materials and their components - from the best companies in the industry: Schüco, Roto, Aluplast, MACO. Your order will be fulfilled as soon as possible.

More
Eurologi is a production company
Pvc windows and doors
Aluminium windows and doors
Profile bending
Insect screens
Curved glass
Blinds
More
Plastic windows, PVC windows, Plastic windows, Production of plastic windows, Doors, windows.

PVC, plastic windows, doors, section gates, protective shutters, decorative blinds, blinds, mosquito net, curved glass, bent glass, decorative triplex, furniture from glass, different form solid glass, PVC window, door production, skylights, ventilation system profiles SCHUCO, sliding systems, built-in wardrobe, built-in closets, six-chamber profiles LIVING 82, Roto fittings, for hidden hinges DESIGNO, fittings, window fittings, door fittings, enhanced security window handles, SECUSTIK, magnetic balcony locks, door locks Tandeo, window care products, aluminum structures, glass product custom-manufacturing, glass product manufacturing, decorative glass production, glass shelves, glass design objects, handles, hinges, locks, keys, aluminium systems, aluminum construction production, aluminum structure manufacturing, aluminum structure assembly, aluminum exterior doors, aluminum interior doors, PVC exterior doors, PVC interior doors, winter gardens, bending of aluminum and plastic profiles, glazed showcases, glazed partitions, PVC window design, PVC door design, window ordering, window design, window production, door design, door ordering, door delivery, window delivery, supply of products, delivery, window sale, door sale, production sale, sale of windows, door trade, production sale, trade, trade, wholesale, retail, assembly, PVC window dismantling, PVC door dismantling, service, service, repair, warranty, colorful plastic windows, PVC windows, ventilation, systems, system, German window profiles, door profiles SCHUCO, Roto, Aluplast, bent tempered glass, bent tempered glass, stained glass, interiors, glass in interior, Fusing, glass sheet connection, artistic glass processing, glass processing, articles made of colored glass, glassware, non-standard windows, non-standard hatches, oversized window production, non-standard hatch, glass protective film, eksports, export Germany, export Sweden, export Norway, export Belgium, export Canada, export Switzerland, non-standard glass constructions, non-standard plastic constructions, glass constructions, plastic structures, non-standard aluminium structure production, custom made design. Exports to the USA, United States of America, export to italy.
More