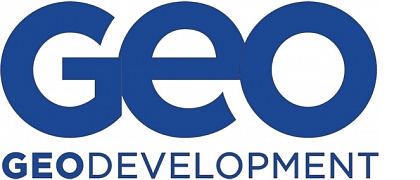 GEO Development, Ltd., Topography, Surveying
2 in december 2020, 09:32

❝Profesionāli sniegti pakalpojumi❞
Add a rating and review
40003956979

LV40003956979

21.09.2007

Lapeņu iela 7, Rīga, LV-1013

2021
SIA "GEO Development" since 2007 provides services in the field of land surveying and design, related to land topographic surveying, engineering communications surveying, cadastral surveying, display of land surface plans, GIS development works, aerial photography and laser scanning, as well as consulting services related to real estate documentation from idea to project development. During these years, we have grown rapidly and formed a team of certified surveyors with many years of experience in the field of surveying. We offer a wide range of surveying services, as well as non-standard solutions and an individual approach to each client's requirements. In cooperation with the client, the main emphasis is placed on the quality of service, therefore we always guarantee the accuracy of the work performed and the conformity of the result to the client's wishes.

More
Topographic measurements
Topographic plan
Surveying
Geodetic works
Laser scanning
Aerial photography
3D surveying works
Engineering geodetic works
Land division, preparation of documents
More
Member of the Association of Latvian Cartographers and Geodesists;
Registered in Building Merchant Register with no. 10158-R.
More
Laser scanning, 3D scanning, Topographical plan.

Surveyors, surveying, surveyor, land surveyors, topography, topographic survey, cartography, cartographer, surveying works, border surveying, cadastral survey, border surveying, land use, land use, land surveying, geodetic control mapping, executive schemes, building site maps, executive survey, performance of executive measurements, scheme preparation, construction axis, construction axis marking, geodesy, geodesist, geodesic works, topographical plan development, review plans of the property, geodetic monitoring of construction works, axis setting in nature, land distribution, ground splitting, land sharing, document keeping, preparation of documents for further land, for the exploitation of land, necessary act preparation, engineering geodesy, engineering geodetic works, utilities setting, engineering communication determination, engineering communication detailing, GPS support point installation, rappers installation, height point installation, geodetic support network installation, geodetic reference point installation, reference points, developed gravel pit volume calculation, calculation of area amount, protective zone determination, protective zone determination, track marking, geodetic research, topographic research, building demarcation, quality control, structure executive measurements, building supervision, 3D modeling of buildings, 3D survey work, aero photos,

aero photo services, aerial photo, aero photo capture, surveying works, 3D format, 3D projects, aerial photography, terrain aerial photography, aerial photography of objects, video filming from the air, drones, use of drones, unmanned aerial vehicles, 3D surveying, indoor instrumental surveying, 3D building surveying works, volume calculations, building 3D survey for design needs, 3D topographic plan drafting, laser scanning, high resolution 3D point cloud acquisition, indoor scanning, building monitoring, building facade visualization.

More