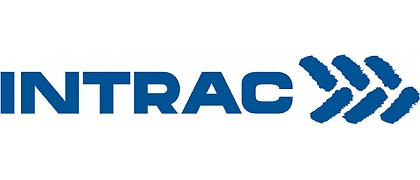 MTC, Firm, Valmiera Branch
14 in may 2020, 12:26

❝Nopietns un atsaucīgs uzņēmums❞
Add a rating and review
Sun

-

Mon

800-1700

Tue

800-1700

Wed

800-1700

Thu

800-1700

Fri

800-1700

Sat

-
40003227920

"SEB banka"

LV88UNLA0033310466484

14.11.1994

16.07.2003

Maskavas iela 458, Rīga, LV-1063
"Rīgas-Liepājas šoseja 97", Saldus p., Saldus n., LV-3862




+371 63807338




Maskavas 458, Rīga, LV-1063




+371 67803700




Meža 1, Rēzekne, LV-4601




+371 64627163



Ltd. INTRAC Latvija is a Latvian subsidiary of the Swedish company INTRAC Group AB. INTRAC Latvija is a trade and after-sales service company for industrial and agricultural machinery in Latvia. Our clients work in forestry, agriculture, construction and industry. We cooperate with the world's leading equipment suppliers and provide the services of qualified technical staff. INTRAC Latvia is a leading company in the market segments of the products it represents. This confirms the customers' trust in us and our services.

More
Sale of forestry machinery and equipment, service, repair, spare parts: new and used harvesters, forwarders, soil preparation cutters, forest measuring instruments, anti-skid chains, caterpillar tracks, chippers, forestry equipment( forest machinery) operator training, trademarks: John Deere, BRACKE FOREST, LOGLIFT, OFA, OLOFSFORS, HAGLOF. Construction equipment, ( construction machinery) road construction machinery trade, service, repair, spare parts: excavators, tracked and wheeled tractors, frontal loaders, graders, bulldozers, dumpers, road rollers, asphalt paving equipment, ramming equipment, compressors, screeners, trademarks: Case, Bomag, Cēlējiekārtu tirdzniecība, service, repair, spare parts: fork loaders, telescopic loaders, lifting platforms, container loaders, port movers, timber stackers, stationary cranes, trademarks: Manitou, Svetruck. Sale of agricultural machinery and equipment, service, repair, spare parts. Trademarks: MASSEY FERGUSON, DALBO, KONGSKILDE. Agricultural tractors, combines. Professional logging, lifting machinery and construction machinery. Forestry machinery, logging equipment sale. Power harrow. Used machinery. New machinery. Construction machinery for sale. Spare parts for construction machinery. Rental of lifting equipment. Excavators. Tracked and wheeled tractors. Construction machinery and forestry machinery service. Repair of construction machinery and forestry machinery. Training of forestry machinery operators. Forest measuring instruments. Hydraulic hoses for equipment. Hydraulic hose manufacturing. Industrial oils. Telescopic loaders. Sale and service of lifting equipment. Spare parts and service of tractor equipment. Alternative spare parts. DOOSAN construction machinery, DOOSAN tracked excavators, wheel excavators, frontal loaders, articulated dump trucks. Tracked excavator,

wheel excavator, frontal loader.

More