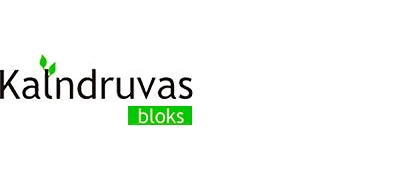 Kalndruvas bloks, LTD
Sun

-

Mon

900-1700

Tue

900-1700

Wed

900-1700

Thu

900-1700

Fri

900-1700

Sat

-
40003910009

LV40003910009

26.03.2007

"Kalndruvas", Kākciems, Ropažu pag., Ropažu nov., LV-2135

2022
"Kalndruvasbloks" is a manufacturing company that started operating in the Latvian market in 2007. year. Factory "Kalndruvas bloks" was created with the aim to provide the Latvian construction market with high quality construction materials. During our activity, we have shown ourselves as a stable and reliable company with a large number of regular customers and serious partners. High-quality German equipment( "HESS GROUP" ) and modern production technologies allow us to be one of the market leaders in Latvia. The best Latvian raw materials( cement, sand, granite chippings, high quality plasticizers and color pigments), modern European equipment and experienced staff with technical engineering education - these are our competitive features.
More
Delivery is made at a time agreed with the customer to the specified address. The price includes delivery and unloading using a manipulator. Additional work at the unloading site is performed by agreement.
The calculation is made from the factory in Kākciems, Ropaži municipality in both directions( if the distance to the object from the factory is 40 km, then you have to pay 96 EUR for 80 km) .
Car with trailer and unloading - 1.20 euros/km
The price of one wooden tray is 6.00 euros. The pallet return time is two months. After that, we return only 50% of the value.
More
PRODUCTION QUALITY CRITERIA
LTD "Kalndruvas bloks" the manufactured building materials meet uniform standards: LVS EN 1338: 2004 or LVS EN 1340: 2003 / AC: 2007. All products are produced by vibropressing method on modern equipment. The painted cobblestone is 100% filled with paint( the whole mass is colored) .
More
Plastic products, Color pigments, Construction chemicals, Cobblestone production.

Pavement, Paving, placing, imposition, Cobble production, Pavement production plant, delivery, Colored Pavement, Colored paving laying, placing, imposition, Concrete pavement, Cobblestone, Cobblestone casting, decking, production, Cobblestone production facility, delivery, Wooden pavement, Wood cobble laying, imposition, Paving, Paving works, Road curbs, repair, Edge for tracks, Sidewalk curbs, plates, tiles, Sidewalks, Street curbs, paving, Track paving, Fibo blocks, Fibo block manufacturing, production, Construction blocks, Manufacture of building blocks, Concrete, ceramsite, foundation blocks, Concrete, concrete block production, Ventilation ceramsid blocks, Fencing, Gate poles, Concrete poles, Fence poles, production.
More