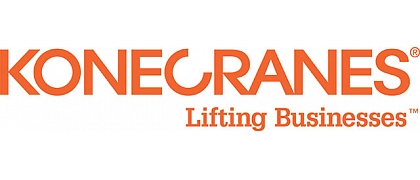 Konecranes Latvija, Ltd., Cranes and hoists
Sun

-

Mon

800-1700

Tue

800-1700

Wed

800-1700

Thu

800-1700

Fri

800-1700

Sat

-
40003100658

LV40003100658

"SEB banka"

LV77UNLA0050016141720

11.11.1992

Mazā Krasta iela 83, Rīga, LV-1003
Konercranes is the industry's leading lifting equipment group, offering a more complete and state-of-the-art range of lifting solutions for a wide variety of industries. Also provides maintenance and service of lifting equipment.

More
Loading and unloading equipment, Lifting equipment, Hoist, Cranes, Telfer, Telfers, Lifting mechanisms, Loading machinery, Unloading machinery.

Сrane Manufacture, crane service, hoist production, hoist service. Lifting mechanisms: telfers, bridge cranes, overhead cranes, gantry cranes, container reloaders. Lifting mechanisms, mechanism. Lifting equipment, equipment. Custom production of hoisting machinery, all manufacturer building modernization, technical maintenance, repair, spare parts. Radio control. Demag. Demag spare parts. Column crane. CXT Explorer. Console crane.
More