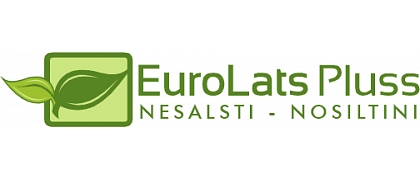 Korchagin K, individual worker, building insulation
Building insulation with eco-wool, bulk stone wool, Paroc Blt3, Blt9, mineral wool Isower, wood fiber wool Steico Zell. Filling the air gap with granules Grand Full, Hk-35.
Installation in walls, attics, floors, roofs, mezzanines. Free consultation on site. Thermography. Preparation of objects for insulation. More information on the website. We work all over Latvia.

More
Thermography and material incorporation
Thermography is the visualization of infrared radiation. This is done with a thermal imaging camera, which is used to detect heat leaks in the thermal insulation of the building. The results obtained can be used to improve the heat resistance, efficiency of heating and ventilation systems, as well as their quality after construction. When you order a thermography, you will get a detailed overview of each stage of the building or plant. Thermography in buildings can be performed when the internal temperature of the building differs from the outdoor temperature by at least 10 degrees.
Dry installation is used in horizontal and sloping constructions, such as on the floor or on a sloping roof. The dry insulation material is blown into the gaps and fills even the smallest gaps in the construction. With the dry-laying method, it is possible to fill various "gaps" in the walls of buildings( for example, between gypsum plasterboard constructions), making defects useful and most importantly warm effects.
More
Construction work services
Insulation of residential, public and production buildings, construction
Preparatory works for warming, construction of footbridges
Creation of roof ventilation
Building management
Construction-repair
Assembly-disassembly
Plumbing works
Sewerage construction
More
Building insulation, building insulation with ecowool, house insulation,
house insulation with eco-wool, ecowool, eco wool application, heat insulation with eco wool,
wind wool, loose rock wool, rock wool, stone wool insertion,
insulation with stone wool, heat insulation works, HK 35 - effective thermal insulation material, insulation of external walls of old buildings,
thermal insulation of attics, PAROC-BLT3, PAROC-BLT9,
ISOVER KV 041, Climatizer Plus ecowool, Balticfloc ecowool, insulation of industrial buildings, preparations for insulation, creation of roof ventilation,
dry incorporation, determination of heat leakage points in the thermal insulation of a building.
Building insulation with ecowool, loose stone wool Paroc, Blt3, Blt9,
mineral wool Isower, wood fiber wool SteicoZell, granules Grand,
Full Hk-35, integration into walls, in the attic, floors, on the roof, mezzanine floors,
in air gap, free consultation on site, thermography.
Preparation of objects for insulation.

More