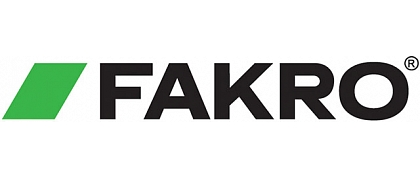 Kronmat Baltic, LTD, Fakro official representative
Sun

-

Mon

900-1730

Tue

900-1730

Wed

900-1730

Thu

900-1730

Fri

900-1630

Sat

-
40103233321

LV40103233321

05.06.2009

Augusta Dombrovska iela 75 k-2 – 26, Rīga, LV-1015

2022
Company "Kronmat Baltic" is occupied with "FAKRO" sale of manufactured goods - roof windows, connections and accessories, roof hatches, attic stairs, roof membranes and films - in Latvia. We provide advice on "FAKRO" goods both during the design and construction of the object, as well as we provide service services. In addition, we offer attic stairs manufactured by Kronmat "Optistep" and skylights "Optilight", as well as companies "GALECO" manufactured rainwater drainage systems.

More
Skylights
Attic stairs
Wall hatches
Skylights
Light tunnels
Windows
Waterproof connections
Roofing films and membranes
Rainwater drainage systems
Roof hatchways
Facade windows
More
Skylights, FAKRO roof windows, Optilight skylights, skylight accessories, skylight awnings, waterproof connections, roof hatches, roof hatch, roof hatchways, balcony windows, curtains, window accessories, light tunnel, light tunnels, attic stairs, OPTISTEP attic stairs, attic hatch, attic hatches, roof membranes, roof films, roof films, anti-wind film, anti-condensate film, vapor film, vapor barriers, steam insulation film, steam insulation, diffusion membrane, diffusion membranes, FAKRO solar collectors, solar collectors, solar batteries, solar panels, solar collector, solar cell, solar system, solar systems, solar system assembly elements, GALECO, rainwater gutters, rain water drains, water drains, water pipes, drains, gutters, roof gutters, rain gutters, water drain systems, drainage systems, rainwater drains, OPTISTEP, Fakro, OPTILIGHT, GALECO, KRONFOL, overhead lighting, skylights in Riga, skylight delivery in Riga, solar panels in Riga, protective shutters, decorative blinds, plastic windows, PVC window production, blinds, PVC window design, colorful plastic windows, windows upon individual orders, non-standard plastic constructions. FAKRO, Skylights, windows, Kronmat, Kronmat Baltic, Hatches, stairs, wall hatches, roof hatches, light tunnels, skylights, children's stairs, films, roof membranes, waterproofing, window accessory, sale of windows, window connections, hatch trade, skylight trade, overhead lighting, stair accessories, hatch connections, window electronics, roof window control, roof window electronics, wooden attic stairs, attic stairs, attic windows, window assembly, drainage systems, smoke extraction systems, drainage systems, optilight, optilight windows, fireproof stairs, metal stairs, metal attic stairs, attic hatches, metal drainage systems.
More