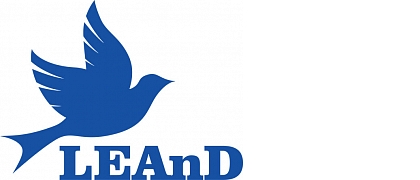 LEAnD, Ltd., Accounting Office
Sun

-

Mon

1000-1800

Tue

1000-1800

Wed

1000-1800

Thu

1000-1800

Fri

1000-1800

Sat

-
40103710164

LV40103710164

13.09.2013

Skolas iela 15 – 42, Ogre, Ogres nov., LV-5001

2022
Our friendly team provides quality accounting services and helps to solve various types of issues. Experience in the field of accounting 10-35 years, every year the company's employees increase their skills and knowledge, because the legislation changes very often. The reputation of our company is very important to us, which is why we keep up with all changes in tax legislation; our employees regularly participate in various seminars on changes in laws, taxes and accounting, so that our client receives the most advantageous accounting solution.
More
Accountancy, accountancy services, LTD, micro-enterprises, ( Mun) self-employed, economic activity performer,
Individual merchant, Transactions with the EU and third countries, Bookkeeping for self-employed( natural persons), Professional civil liability insurance,
Annual reports, current reports, VAT. Tax calculation,
social reports, ( VSAOI) corporate income tax returns,
financial statements, record keeping, orders, orders, contracts, employment contracts,
payroll accounting, financial accounting of fixed assets, Tax accounting and administration,
We provide accounting services in the following sectors: construction and manufacturing industry, logistics, in freight and passenger transportation sphere,
in the cultural sphere, for retail and wholesale businesses, company registration and liquidation, civil liability, building management,
veterinary, beauty care, translation, catering services,
car service stations, furniture manufacturing, transactions with timber and scrap metal, etc. .
More