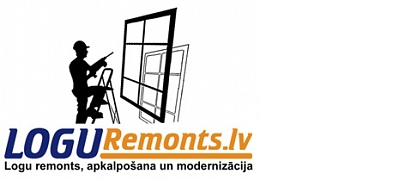 LoguRemonts. lv, window and door service
Sun

-

Mon

830-1800

Tue

830-1800

Wed

830-1800

Thu

830-1800

Fri

830-1800

Sat

-
40103748228

LV40103748228

14.01.2014

Augusta Deglava iela 124 – 88, Rīga, LV-1082

2022
Krustpils 69a, Rīga LV-1057




+371 20018326



Plastic, aluminum, wooden window and door construction after warranty service. Certified staff will carry out repairs and upgrades of windows and doors. Manufacturers of insect and mosquito nets.

More
Window repair, Window adjustment, Replacement of window covers, Wooden window repair, Aluminum door repair, Doors windows.

Plastic windows repair, plastic, replacement of packing rubber, wooden, windows alumina, Door repair. Windows, doors. Fixing, door service, maintenance. PVC window repair, iron, metal door repair. Furniture, hinges, hinge change, alignment. Anti-burglary fittings. Double-glazed windows replacement. Protective films, protective net for windows, shading films, gluing, their presentation. Repair of any windows, installation of burglary fittings, installation of protective films, Installation of tinting films, Fittings adjustment, Fittings repair.
More