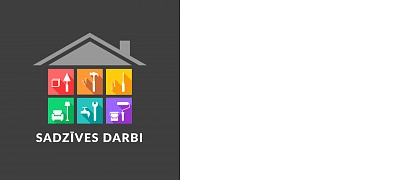 Next Vision LTD, '' Household works ''
We offer various types of repairs - painting, installation of plaster structures, filling, gluing wallpaper and tiling. We perform both cosmetic repairs and overhauls. Conceptual lighting design development. We cooperate with interior designers. We provide purchase and delivery of materials. We help the customer to choose materials by offering several options in different price groups. We offer free inspection of objects and preparation of estimates in Riga. It is possible to evaluate the object in advance according to the photos submitted by the client and his wishes. A contract is concluded for the performance of all types of work, we provide a guarantee for the work performed.

More
Overhaul, redecoration, refurbishment of apartments, house repair, repair works, finishing works, interior works, interior finish, puttying, painting, painting works, tiling, tiling works, quality tiling, plasterboard works, floor decking, interior finish works, plumbing works, ceiling finish, wall finish, plasterboard assembly, laminate installation, parquet decking, wallpaper gluing, dismantling, dismantling works, debris removal, electric installation, electrical network assembly, electrical network installation, sewerage and water pipeline construction, sewerage, water pipe, plumbing installation, plumbing installation, creation of decorative plasters, decorative plaster, covering installation, estimate, estimation services, estimation works, tile grouting, epoxy tile seam, epoxy tile grouting, waterproofing, wiring, LED lighting, interior design, interior design, interior, design, lighting, lighting design, interior design, designing.
More