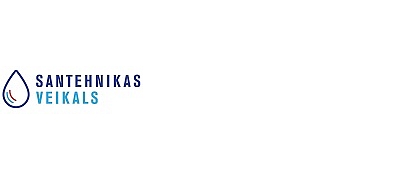 santehnikasveikals.lv, sanitary ware store - online store
Mon

Tue

Wed

Thu

Fri

(9.00-18.00)

Mon

Tue

Wed

Thu

Fri

(9.00-18.00)

Sat

(9.00-16.00)
Sun

-

Mon

900-1900

Tue

900-1900

Wed

900-1900

Thu

900-1900

Fri

900-1900

Sat

-
40003895763

06.02.2007

06.02.2007

Jūrkalnes iela 15, Rīga, LV-1046

2022

1
Jūrkalnes 15-25, Rīga, LV-1046




+371 67607770




Ģimnāzijas 19, Daugavpils LV-5401




+371 20013688



SIA Vēsmas projekts is a rapidly growing plumbing wholesale company with a wide range of customers throughout Latvia. The company offers and supplies plumbing products and heating systems, as well as develops and provides individually tailored plumbing solutions throughout the territory of Latvia. The company is managed by a team of knowledgeable professionals with more than 10 years of experience in the industry, working on a daily basis with the largest domestic plumbing distributors, retailers and contractors, as well as partners from all over Europe.
More
Showers
Bathtubs
Faucets
Kitchen sinks
Bathroom furniture
More
Plumbing, Plumbing shop, Plumbing trade.

Plumbing, internet shop of plumbing equipment, online shop, online shops,
e - shop, trade online, plumbing trade,
plumbing wholesale, wholesale online,
bathtubs, massage systems, shower cubicles, ceramics, sinks,
WC bowls, toilet bowls, sink legs, urinals, bidet, WC lids,
towel warmers, boilers, faucets, mixers, aerators,
shower sets, bathroom accessories, bathroom furniture,
bathroom furniture sale, chairs, kitchen sinks,
mirrors, copper pipes, copper fittings, melting pipes,
fusible fittings, fittings, sewerage pipes,
outdoor sewerage, indoor sewerage pipes, sewer fittings,
sewerage cleaning equipment, Septics, Pipe fittings,
valves, bolts, decorative cover plates, soldering, fusible,
soft solder, braze solder, pasta, seals, gaskets, tow, FUM tapes,
radiators, convectors, PC, VKO, filters, meters, flexible inlets,
valves, deaerators, taps, heating boilers, hydrophores, expansion vessels,
pumps, PPR, sockets, sealing paste, flaps, thermostats, balancers,
long threads, heating elements, delivery of goods, calculation of project estimates,
project estimates assembly, Trademarks, ORAS, Ifo, IDO, KOLO,
Deftrans, Raguvos Baldai, Ravak, Radaway, Que Calor, Vispool, Arco,
Purmo, Albertoni, Viega, Poolspa, Roltechnik, PAA, where to buy a bath,
where to buy bath, where to buy high quality plumbing, quality high quality plumbing, showers, urinals, water mixers, bathroom sinks,
accessories, water heaters, heated floors, heating, water supply,
sewerage, air purifiers, air humidifiers, garden hoses,
ventilation, household goods, shower facilities, shower heads,
heating systems wholesale, cost estimate calculation,
shower handsets, shower rods, shower accessories, mixers sinks,
mixers baths, multi-layer pipes, bimetal radiators, cast iron radiators,
steel radiators, pipelines, pipes, solid fuel boilers,
cast-iron boilers, steel boilers, gas heating boilers,
balancing valves, cast iron latches, cast iron filters, cast iron butterfly valves, cast iron fittings, cast iron valves, gas taps,
rubber compensators, copper pipes for soldering, manifolds for underfloor heating,
heat engineering, heat, ceramic baths, faience baths, enameled baths,
steel baths, galvanized baths, cast iron bathtubs, pots, toilet bowls,
drain siphons, armature, fitting moldings, leaking siphons,
plastic fittings, polypropylene fittings, pump, connection fittings,
siphons for sinks, siphons for bathtubs, steel welding fittings,
heat supply network construction, aerator, deaerator, bypass, flap,
reverse fittings for sewage pipes, galvanized kitchen sinks,
ceramic kitchen sinks, ball valves, mixer faucets, stainless metal kitchen sink, sewage network construction, bowl lids,
steel pallets, steel kitchen sinks, holders, water supply network construction, water heaters, copper pipes for soldering, cast iron drainage fittings, decorative plate, safety valve,
coupler, branches, filter, fitting, fitting for soldering, boilers.
Gas heating boilers, solid fuel boilers, bathhouse furnaces,
cast iron stoves, boiler accessories.

More