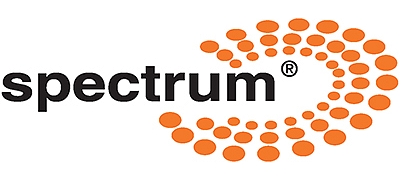 Spectrum, JSC, bulb, sale of luminaires, LED products for projects
Sun

-

Mon

900-1800

Tue

900-1800

Wed

900-1800

Thu

900-1800

Fri

900-1800

Sat

-
40003434869

LV40003434869

10.03.1999

Balvu iela 5, Rīga, LV-1003
Sale of lighting equipment
JSC Spectrum has been successfully operating in the lighting and light design market since 1999. We offer any type of light sources, including LED bulbs, navigation bulbs, signal bulbs, ship bulbs, medical bulbs, etc. special light sources, as well as luminaires from the world's industry leaders - General Electric( GE), Tungsram, Philips, Osram, Sylvania, Radium, Vossloh-Schwabe and others. All our products have the necessary quality certificates.

More
SPECTRUM PRODUCTS, Services:
Lighting design
Light design
Lighting appliances
Bulbs
Components
Lighting fixtures
LED products
Lighting control systems LiCS and Lixos
Motion and presence sensors
Timers
KNX
Sockets and switches
Bulb replacement
Lighting design
Electricity saving
LED technologies
More
Lighting equipment trade, Lighting fixture wholesale, Lighting, Lighting design, Development of lighting projects, Designing lighting design, Lighting appliances, LED lights.

Bulbs, lamps, lighting fixtures, spotlights, components, accessories,
starters, diodes, ballasts, condensers, trade. LED bulbs,
LED lights, LED products, lighting fixtures, special bulbs,
incandescent bulbs, reflector lamps, halogen bulbs, fluorescence lamps,
compact fluorescent light bulbs, gas discharge lamps, natrium bulbs,
metal-halide lamps, mercury lamps, without-throttle bulbs,
colorful light bulbs, miniature bulbs, infra-red bulbs,
germicidal lamps, telephone bulbs, neon lights, signal bulbs,
navigation bulbs, air navigation bulbs, airfield bulbs,
ships bulbs, medical bulbs, optical bulbs, photo bulbs,
projector bulbs, micro-projector bulbs, indicator bulbs,
traffic bulbs, railway bulbs, polygraphy bulbs,
reprography bulbs, theater bulbs, disco bulbs, ultraviolet bulbs,
quartz bulbs, microscope bulbs, diagnostic bulbs, radiation sources,
ionizing. GENERAL ELECTRIC, Tungsram, Philips, OSRAM, Sylvania,
Radium, BLV, NARVA, Vossloh-Schwabe. Lamp trade, bulb sale.
Ultraviolet( UV) bulbs for disinfection, reprography, for water disinfection,
for air disinfection, photo for polymerisation, Diode lighting, LED luminaires,
LED lines, LED lights, LED lighting, profiles, LED floodlights,
diode spotlights, LED drivers, LED power pack. Motion sensors,
presence sensors. Lighting control systems LICS and LIXOS.
Sockets( sockets) switches. Lighting, development of lighting projects.
Light design. Light design.

More