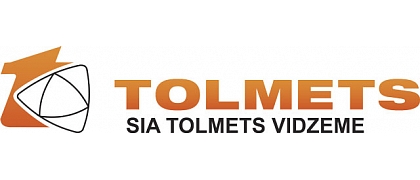 Tolmets Vidzeme, LTD, Salacgriva scrap metal purchasing point
Mon

Tue

Wed

Thu

Fri

(9.00-17.00)

Sat

(9.00-12.00)

Mon

Tue

Wed

Thu

Fri

(9.00-16.00)

Sat

(Uz iepriekšēju pierakstu)
Sun

-

Mon

900-1600

Tue

900-1600

Wed

900-1600

Thu

900-1600

Fri

900-1600

Sat

900-1200
44103059611

01.06.2010

Valmieras iela 20A, Cēsis, Cēsu nov., LV-4101

2022

2
Purchase of ferrous and non-ferrous scrap metal
LTD "Tolmets Vidzeme" is one of the largest companies in Vidzeme that buys both ferrous and non-ferrous scrap metal from individuals and legal entities.
More
container and truck services
various types of dismantling works
car write-off in each branch - FREE OF CHARGE
possibility to buy various metal products, car spare parts
More
Transport services
Demolition services
Container service
Trailer rental
Car write-off
More
Scrap metal, Dismantling works, Trailer rental.

Tolmets. Tolmets Vidzeme. Tolmets Cesis, Valmiera, Limbazi, Valka, Rūjiena, Smiltene, Gulbene, Balvi, Salacgriva, Madona, Aluksne. Scrap metal, purchase of scrap metal, buying up of scrap metal, scrap metal purchase. Scrap metal collection, removal, industrial scrap, equipment utilization, electrical engineering, hardware utilization. Scrap metal, scrap metal, metals, purchase, magnesium, zinc, lead, cast iron, tin, aluminium, nickel, copper, copper, bronze; metal structure, equipment, equipment cutting, cutting into scraps. Scrap metal management, storage,
treatment. Utilization works. Armature, armature, electric motor, electric engine, metal object, outdated, old equipment demolition, metal pipeline utilization. Bridge tap, bridge crane dismantling, demolition, dismantling, ship, ship cutting, cutting. Dismantling works, dismantling, demolition. Demolition of metal structures, dismantling, demolition. Heating main chimney, chimney, heat unit removal, demolition, dismantling works. Waste, ( broken-down) electric goods, ( electric goods) collection. Demolition of metal structures, dismantling,
demolition. Motor vehicle, ( car) utilization, road transport, car write-off, transport write-off, removal from register. Old, broken-down vehicle, worn-out car, minibus, a/m, motor vehicle write-off. Agricultural machinery, garden equipment, household equipment purchase, electrical scrap, discarded electrical equipment collection, electrical equipment collection, waste accumulator acceptance, motor vehicle, heavy machinery purchase, purchase. Demolition of buildings and structures. Disposal of construction waste, recycling. Collection of agricultural packaging. Collection of films, plastic cans, collection, big bag collection. Silage roll film, collection, coating film for silage piles - collection; polypropylene bag collection; PP mineral fertilizer bags, collection; plastic cans, collection.
More