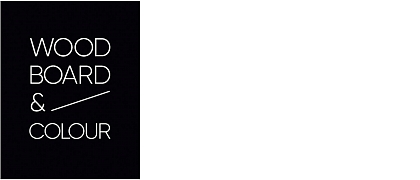 WOOD Board&Color, timber, ready to use, from idea to realization.
Sun

-

Mon

900-1700

Tue

900-1700

Wed

900-1700

Thu

900-1700

Fri

900-1700

Sat

-
40103529225

29.03.2012

29.03.2012

Stirnu iela 5 – 12, Rīga, LV-1035

2022
Preparation of all types of timber for assembly on site. Four-sided board finish( painting, laxing, oiling, waxing, burning) . Production of wall and facade panels from design to installation on site. Tonal and textural solutions for building facades. Sale of wooden building materials and fasteners, their solutions.
More
Boards

Burned
Waterproof
Brushed
Dyed
Toned
More
Timber.

Full finishing timber, Yakisugi, Shou-sugi-ban, shou sugi ban, shousugiban, fir, larch, pine, cedar, ACCOYA modified wood, aCCOYA, ahoja, akoja, kebony, kebany, boards, beams, laths, līmsijas, adhesive cover, wood covering panels, building structure timber, wooden finish, wood finish by burning, lazējot, painting, oiling, chemical aging, mechanical aging, excavation of softwood fibers, removal of burnt supernatant, removal of charred topcoat, excavation of soft fibers, reinforcement of charred surface, fixation of the top layer of carbon, structuring, aging, waxing, boards for facades of buildings, pergolas, for wooden terraces, for outbuildings, renovation of wooden buildings, restoration, for traditional wooden buildings, architectural projects, wooden fences, wooden fences, wooden gate, wooden environment objects, decorative wood elements, wood for decorative elements and objects, for the interior, scraping of the soft fiber, burning, burning, floorboards for terraces, boards for terraces, terrace boards, wooden floor coverings, wooden dwelling houses, artistic wood finish, artistic board finishing, tectonic solutions, texture, texture, wood panels, fasteners for wood, wood fasteners, fasteners for woodA2, A2 wooden fasteners, stainless steel fasteners for wood, fasteners for wood from stainless steel, design wooden boards, designed wood board finish, wooden constructions, wooden building constructions, traditional Japanese woodworking method, Japanese wood finishing technology, industrially painted boards, hand-painted boards, wooden planks with breathable coating, hightech nanoparticle coating, board finishing by rubbing in the paint, qualitative finishing boards, high quality finishing boards, tar trim, tar color, tar oil, tar coloring, wood oiled with tar. wood, house, fireproof wood, exterior cladding boards, internal cladding boards, beams, thermowood, hard deciduous trees, thermal wood, hard deciduous trees, hard conifers, Vagonka, DĒĻI GATAVI LIETOŠANAI, KRĀSOTA DĒĻU FASĀDE, KOKA FASĀDE, carbonized wood.
More