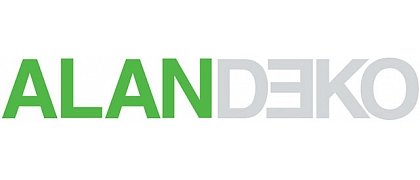 "ALANDEKO", shop, T/c "SPICE", Blinds, Curtains, Awnings
Sun

1000-2000

Mon

1000-2100

Tue

1000-2100

Wed

1000-2100

Thu

1000-2100

Fri

1000-2100

Sat

1000-2100
Shops for style enthusiasts where you can find all the necessary for home furnishment in one place. Curtains, blinds, lamps, home textiles, tableware, kitchenware, interior items.
More
Blinds, roller blinds, roll-type, roller blinds, roll, horizontal blinds,
bamboo blinds, wooden blinds, vertical blinds, aluminium blinds,
fabric blinds, motorized blinds, roman blinds, production of blinds,
shutters, sheds, awnings, design interior items, interior items,
interior, for interior, dishes, tableware, home textile, lamps, fabric trade,
curtain trade, curtain systems for winter gardens, pull up curtains,
carpets, gift, gifts, gift making, gift sale, production, trade,
wholesale, built-in furniture, wardrobe systems, cabinets, tables,
couches, chairs, beds, chest of drawers, mirrors, kitchen furniture to order,
kitchen furniture, hallway furniture by order, entrance hall furniture,
bathroom furniture made to order, bathroom furniture, upholstered furniture,
cabinet furniture, curtain rods, interior articles, cushions, vases,
candles, car items, household items, lighting, flooring surfaces,
glasses, sets, curtain sewing, roller cassettes, furniture, wardrobe systems,
built-in wardrobe, wardrobes, furniture manufacturing, outdoor roller,
outdoor horizontal blinds, sun protection systems, sun breaker, sun beam breakers,
basket sun-shades, siesta sunblinds, pull out awnings, curtain rods,
terrace side awnings, terrace awnings, awnings with a remote control,
electric rods. curtains, awnings with electric motor, window decoration,
window design, porch, modern interior solutions, interesting solutions
for interior refreshing, pleated blinds, for standard windows, steered with a handle,
pleated blinds roof, for windows and conservatories, pleated blinds triangular,
windows, window blinds, trapezoidal windows, roman blinds, panel systems,
terraces, balcony, basket, vertical awnings, pergolas, umbrellas,
protective shutters, roller protective grilles, facade roller blinds,
horizontal facade blinds, solar control systems, lamella, protective grilles,
Roller protective blinds, Roller cassette blinds, Roller blinds made of plastic windows,
roller blinds, blinds for windows, horizontal wood blinds, blinds
for double-glazed windows, cassette blinds, Roller blinds for double-glazed windows,
blind making, protective blinds, facade blinds, blinds for skylights,
blinds against the sun, blinds mounting, roman blinds sewing, blind repair.

More