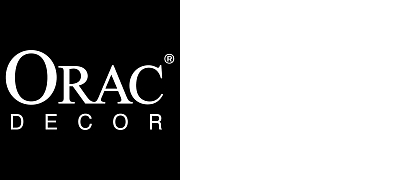 Orac Decor karnīzes, līstes, LED apgaismojums, interior salon
15 in december 2020, 09:27

❝Zinoši eksperti❞
Add a rating and review
Sun

-

Mon

1000-1700

Tue

1000-1700

Wed

1000-1700

Thu

1000-1700

Fri

1000-1600

Sat

-
40003956983

21.09.2007

Induļa iela 22, Rīga, LV-1084

2022

1
EXPERIENCED ORAC DECOR SPECIALISTS
Experienced Orac Decor specialists and designers will consult during the interior and facade design and project implementation of an apartment, house, office, hotel, restaurant and other premises.
You will always get the most successful design and functional solution, as well as fast receipt of selected materials in a convenient place for you in Latvia.
More
IN LATVIA SINCE 1993. Annual
In Latvia since 1993. of known high-end interior decoration materials ORAC DECOR( Belgium) collections - cornices, moldings, curtain cornices, skirting boards, LED lighting profiles, 3D panels.
ORAC DECOR ® for several decades; is a global leader in the production of professional interior finishing materials.
The materials of the Orac Decor collection are durable, comfortable, easy to install and practical to use.
More
Our main goal is to provide you with everything possible to make your interior cozy, original and stylish.
May you have the pleasure of cooperating with ORAC DECOR!

More
Eaves, cornices, ceilings, ceiling cornices, ceiling, wall cornices ceiling cornices, ceiling lath, wall lath, doors, door post finish, door rack, ceiling finish, wall finish, finish, wallpaper, tiles, lighting, lighting cornice, lighting cornices, light cornice, light cornices, hidden lighting, LED lighting, LED lighting solutions, floor, floor lath, skirting boards, column, columns, ceiling rosettes, plaster decors, polyurethane cornice, duro polymer cornices and lath, polyurethane cornices, duro polymer cornices and laths, chandeliers, facade, facades, foam polystyrene, polystyrene foam, foam plastic elements with plaster, decorative painting, tiles, ceiling moldings, design objects design services, design, interior, chandelier design, decor facade decor, wooden facades, curtain cornice, curtains, wooden skirting boards, plinths, classic furniture, meretton, orac Decor, ORACDECOR, interior design, decor from foam plastic, decorative sheets, home decor, decorative wall lath, decorative wall moldings, decorative laths, decorative strip. LED lighting, interior design, design development, design elements, design solutions. LED lighting, lighting, individual solutions, projects, project development, sales, illuminated ceiling, ceiling cornices, wall panels, interior lighting. Wall lighting, LED lighting, light effect, light design creation, creation. Ceiling cornices, curtain cornices, skirting boards Interior, design solutions, design elements.
More