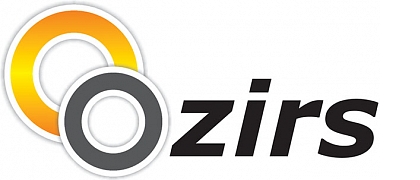 Ozirs, Individual merchant
2 in october 2020, 16:53

❝Lieliska ekspertu komanda❞
Add a rating and review
Sun

-

Mon

800-1800

Tue

800-1800

Wed

800-1800

Thu

800-1800

Fri

800-1800

Sat

-
48502012460

LV48502012460

01.04.2010

Skolas iela 22 – 16, Brocēni, Saldus nov., LV-3851
Individual merchant "Ozirs" is a small company that has been operating in Latvia for 10 years and is constantly engaged in the sale and installation of air conditioners, heat pumps, refrigeration equipment.
Over the years, we have accumulated experience and knowledge in order to be able to offer our customers the best and highest quality products that have proven themselves not only in Latvia, but also in the world.
More
We mainly offer products manufactured by Alpic Air, Mitsubishi Heavy Industries and Viessmann, but we can also offer products from other manufacturers, such as Gree, Hisense, Samsung and others. . .
More
Ozirs IK is a sales and installation company of air conditioners. Conditioners, conditioner installation, assembly, refrigeration equipment, refrigeration equipment sale, heat pumps, heat pump installation. We work all over Latvia. We mostly offer products from MITSUBISHI, PUZER, ALPICAIR, VIESSMANN.
More
Heating pumps. Heat pump. Air heat pump. Air heat pumps.
Heat pump prices. Heat pump installation, warranty and maintenance.
Heat pump. Heat pump systems. Air heat pump sale,
trade, repair. Mitsubishi air heat pumps. Toshiba heat pumps and air conditioners. Air water heat pumps. Heating equipment.
In Latvia manufactured boilers. Heating systems. Heating system sale,
assembly. Water pumps. Solar collectors. Solar collector assembly.
Solar batteries. Solar collector. Water Boilers. Solar collector sale,
maintenance, guarantee service. Solar heating. Solar energy. Air conditioners.
Conditioners. Conditioner. Air-conditioner trade, assembly,
service, warranty. Refilling of air-conditioners. Alpic Air air conditioners.
ACV conditioners. Aukia conditioners. Mitsubishi conditioners.
High power conditioners. Cooling equipment. Freezing equipment.
Cooling chamber. Conditioning. Cooling. Built-in vacuum cleaners.
MITSUBISHI, PUZER, ALPIC_AIR, Viessmann.

More