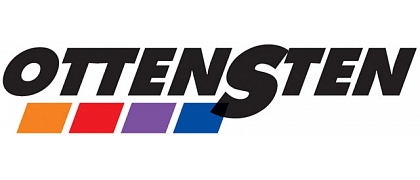 Ottensten Latvia, LTD
Sun

-

Mon

900-1700

Tue

900-1700

Wed

900-1700

Thu

900-1700

Fri

900-1700

Sat

-
40003237204

LV40003237204

"SEB banka"

LV45UNLA0034106603100

22.12.1994

Garā iela 2, Dreiliņi, Stopiņu pag., Ropažu nov., LV-2130

2021
In Latvia, we represent the world's leading manufacturers of tools - nailers and staplers, armature binding and processing tools, joining and processing of furniture parts, as well as manufacturers of compressors and compressed air processing components equipment to provide you with the best choice. We also offer equipment to ease the back load. Ottensten Latvia was founded in 1994. year. More than 20 years of experience. Individual approach. Professional team. Service and warranty for each product we deliver.
More
Tools. SENCO, Max, tools, tools, pneumatic tools,
nailers, staplers, pneumatic hammers, staples, nails, nails in rolls,
nails in cassettes, stifts, needles, screws, INOX screws. DURASPIN,
screwdrivers, screws in a tape, terrace screws, corrosion resistant screws,
EUROTEC screws, screws with torx, Rapid, mechanical staplers; MAX RE-BAR-TIER,
rebar tying tools, Max, wire, wire for reinforcement,
rebar cutting, metal fittings, Sima, reinforcement cutting machines,
rebar bending equipment, tools for concreting; POWER ADHESIVES,
glue guns, thermal glue, hot melt adhesive, hot adhesive in rods, LAMELLO,
milling machines, milling cutters, Clamex, Tenso, Divario, INVIS, furniture joints,
fittings, hedgehogs, invisible connections, resin column repair,
filler, branch repair; WOLFCRAFT, hand tools; Trade of tools,
instrument service. Construction materials. Materials for energy-efficient building,
materials for frame house construction, D-TACK, SIGA, adhesive tapes,
adhesives, window adhesive tapes, membranes for roof, membranes for walls, steam insulation membranes, TRELLEBORG, sealing rubbers, mastics, construction foams,
SIMPSON, construction forgings, metal angles, wood fiber, wood fiber plates; Equipment.
MAYPRO, PALTEC, pallet manufacturing equipment, pallet tables, nails for pallets,
pallet guns. Fire safety. SECURO, fireproof mesh, fire-proof ventilation.
Compressors. Boge, compressors, screw compressor,

Reciprocating compressor,
oil-free compressor, turbo compressor. Compressed air, solutions.
Assembly. Compressor service, repair, spare parts, rental. OMI,
air dryers, condensate separation, filters. Pressure regulators,
greaser. TESEO, pipelines, air lines, fast connections,
air ducts. CS Tool, flowmeter, dewpoint meter,
air audit. BUSCH, Mapro, air blowers, vacuum pumps. Oxymat,
Nitrogen, oxygen, hydrogen, nitrogen generators, oxygen generators,
hydrogen generators. Medical oxygen, nitrogen. AIRREX,
heaters, infrared heaters, diesel fuel heaters.
KRANZLE, high-pressure washers, cleaning equipment. Key projects,
containers, window ribbons, ribbons, energy efficiency. Innophys, for back, back belt.

More