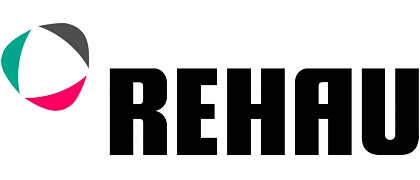 REHAU, LTD, windows and doors
Sun

-

Mon

900-1700

Tue

900-1700

Wed

900-1700

Thu

900-1700

Fri

900-1700

Sat

-
40003375917

LV40003375917

26.01.1998

23.12.2003

Daugavgrīvas iela 83, Rīga, LV-1007
LTD "REHAU" is a company engaged in the wholesale trade of polymer material solutions for technical use. In Latvia, REHAU offers window profiles and finishing materials for furniture production, tapes for panel edging, panels for furniture production.
More
Windows, doors and profiles
Solutions for furniture production
Stair railing linings
Solutions for the construction industry
More
Rehau, PVC windows, PVC doors, Doors windows, Window production, Window production.

PVC windows, PVC doors, REHAU windows, Cheap windows, Window manufacturers, Window profiles, Windows and doors, Sliding patio door price, double-glazed windows, energy-efficient windows, PVC sliding doors, PVC window profiles, plastic windows, vitrum windows, window production, window production.
More